Pittsburgh Playwrights Theatre Company has produced works by many playwrights from the greater Pittsburgh area.
In the following lists of PPTCO productions of each playwright's work, "B&W" refers to a one-act play produced as part of PPTCO's Festival in Black & White. "Pride" refers to a one-act play produced as part of PPTCO's Pittsburgh Pride Theater Festival, which showcases locally written plays with a Lesbian, Gay, Bisexual, or Transgendered theme. Plays listed without such notations are full-length productions.
Andrew Ade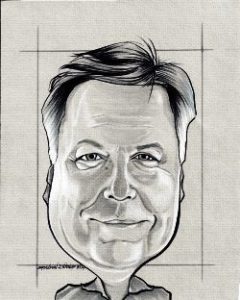 Andrew Ade is a 2012-2013 Heinz Endowments Fellow (playwriting) and sole playwriting recipient of the 2009 Kennedy Center National Teaching Artist Grant. Residency fellowships include MacDowell Colony, Ragdale Foundation, and Hambidge Center. Selected plays: A Question of Taste (2009 Arts & Letters Prize in Drama), Reports of a Home Invasion (Spotlight Award, 2013 New Voice Play Festival), and Daughters of Africa (Honorable Mention, 2014 Goshen Peace Play Competition).
PPTCO productions: True Meaning (B&W 2013), Language Barrier (B&W 2010), A Question of Taste (B&W 2007 & 2008).
Scott T. Barsotti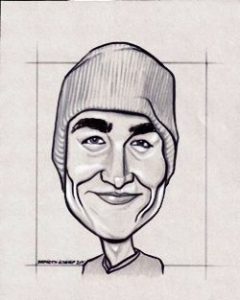 Scott T. Barsotti is a playwright and author originally from Pittsburgh, PA. He is a company member of WildClaw Theatre, member of the Dramatists Guild of America, and a Resident Playwright alumnus at Chicago Dramatists. His plays include The Revenants, Kill Me, Entry (or, you think you know me), Brewed, Jet Black Chevrolet, Jagoff, and Facing Angela. Website.
PPTCO productions: The Revenants (2009).
Kim El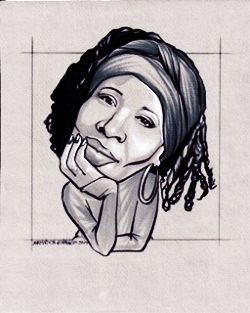 Kim El is an award-winning Pittsburgh playwright, poet and educator. She is a graduate of Duquesne University and member of the Dramatists Guild. Kim is the author of 15 plays and is best known for her one-woman show, Straightening Combs. Writing enlightening African-American stories is her passion.
PPTCO productions: Mental Case (B&W 2016), Ubuntu Holiday (2014), An Ubuntu Holiday (B&W 2013), Straightening Combs (2013), Just Fishin' (B&W 2011), The Sunday God Gave Me (B&W 2010), When Souls Whisper (B&W 2005).
Michael Finnegan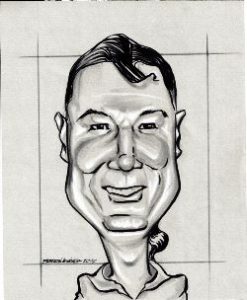 Michael Finnegan is an Assistant Professor in Criminal Justice at Point Park University, where he teaches courses such as Police Interviewing and Interrogation Techniques, Terrorist Threat Assessment, and Crisis Communications. He is a member of the Pennsylvania Bar Association, and has received the Law Enforcement Agency Director's Award and Major Case Incentive Awards.
PPTCO productions: Meagher (2004).
Wali Jamal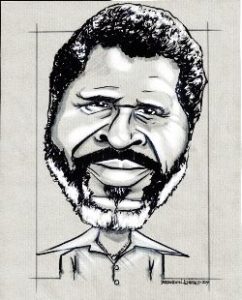 Wali Jamal is an actor, playwright, and theatre producer. As an actor, he has appeared to date in nine of August Wilson's ten-play Pittsburgh Century Cycle, as well as many other works on sundry Pittsburgh stages. His production company History's Flipside produced a play about Martin R. Delany in 2009 and 2012.
PPTCO productions (as a playwright): St Clair Xmas (B&W 2013), The Session (Pride 2007 & 2013), Doo Rag (B&W 2010), The Holding Cell (B&W 2006 & 2008), Detention (B&W 2005), Tigger's Tat (B&W 2004).
Frank Gagliano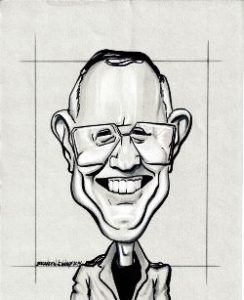 Frank Gagliano was part of the 1960's group of Off-Broadway playwrights that revitalized American Drama. Off-Broadway plays include Conerico Was Here To Stay, Night Of The Dunce, and Father Uxbridge Wants To Marry. Other plays include The Hide-And-Seek-Odyssey Of Madeleine Gimple, The Prince of Peasantmania, The Resurrection of Jackie Cramer, Big Sur, and From The Bodoni County Songbook Anthology. Website.
PPTCO productions: Voodoo Trilogy: The Commedia World of Lafcadio B, In The Voodoo Parlour of Marie Laveau (An Unsung Voodoo Chamber Opera), and Congo Square (The Musical) (2011).
George S. Kaufman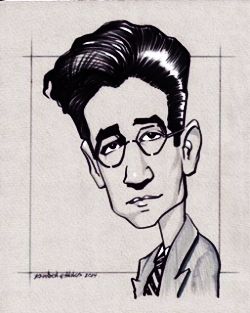 George S.  Kaufman was born in Pittsburgh, PA in 1889.  He was a tremendously prolific playwright, theatre director, producer, and drama critic.  Often thought of as Broadway's greatest comic playwright, he was behind over 40 plays, musicals, and revues, many of which were adapted into films. Website.
PPTCO productions: Dulcy (2015), The Butter and Egg Man (2005).
William Mayfield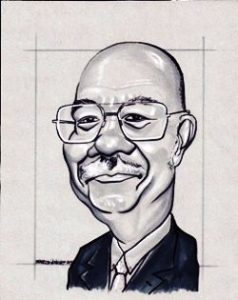 William F. Mayfield wrote 14 plays and two books while a full time union construction electrician. His 1990 play, Sing Black Hammer, won the Theodore Ward Prize. Harriet Tubman Loved Somebody won awards in Cleveland and Detroit. His book Playwriting For Black Theater has been used throughout the country. He passed away in 2012.
PPTCO productions: Harriet Tubman Loved Somebody (2004).
Ernest McCarty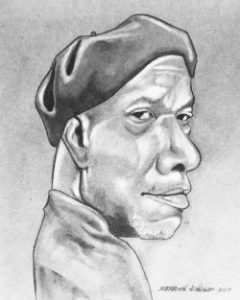 Ernest McCarty is a playwright, composer, lyricist, director, and more. His play Madame Hortense won the Joseph Jefferson Award in 1977, and since then he's received the Hoyt W. Fuller One-Act Play Festival Award and multiple AACTA Onyx awards, among other honors. He served as Artistic Director of Pittsburgh's New Horizon Theater from 1994 to 2008. Website.
PPTCO productions: Dinah (2015).
James McManus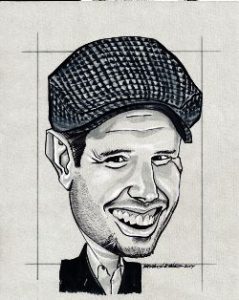 James McManus is the author of nine plays, which have been performed on stages around the world. In 2006 James received the Princess Grace Award in Playwriting for Cherry Smoke. He recently received the Helen Merrill Playwriting Award and is a proud member of the New Dramatists playwrights' center in New York.
PPTCO productions: Dorothy Six (2004 & 2008).
Rob Penny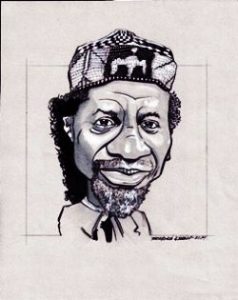 Rob Penny was a playwright, poet, social activist, and professor who wrote more than 30 plays and 300 poems. He cofounded Black Horizons Theatre and Kuntu Writers Workshop with August Wilson, and Kuntu Repertory  Theatre with Dr. Vernell Lillie, where he served as playwright-in-residence. He died in 2003.
PPTCO productions: Boppin' with the Ancestors (2003).
Tammy Ryan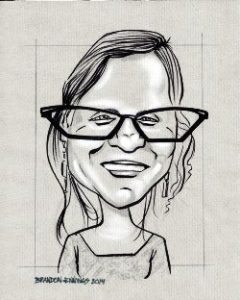 Tammy Ryan is a playwright and librettist whose work has been performed across the United States and internationally. She was awarded the Francesca Primus Prize by the American Theater Critics Association for her play Lost Boy Found in Whole Foods in 2012 and teaches playwriting at universities throughout Pittsburgh. Website.
PPTCO productions: Cornucopia (B&W 2013), The Music Lesson (2007).
Leslie Ezra Smith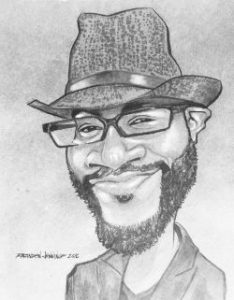 Leslie Ezra Smith is a spoken-word artist, slam poet, actor and playwright. He was named Poet of the Year in 2010 by the Pittsburgh Hip Hop Awards, has won many slams and hosted many poetry events, and as an actor has received multiple AACTA Onyx awards.
PPTCO productions: Book of Ezra (2014).
Mark Clayton Southers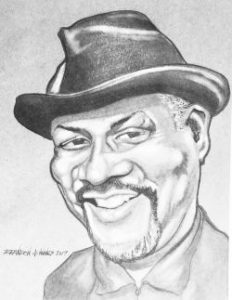 Mark Clayton Southers is an award-winning playwright, photographer, scenic designer, theatrical producer and stage director, and the founder and producing artistic director of Pittsburgh Playwrights Theatre Company, where he has produced well over 125 full-length and one-act plays. His acclaimed play Miss Julie, Clarissa and John ran in 2017's Edinburgh Festival Fringe. Website.
PPTCO productions: Savior Samuel (2019), Miss Julie, Clarissa and John (2016 & 2017), Ma Noah (2013), I Nipoti (2009), James McBride (2007), The Exile of King Harold (B&W 2006), Hoodwinked (2006), Nine Days in the Sun (2005), The Cure (B&W 2004), The Girls From Kankakee (B&W 2003), When the Water Turns Clear (2003).
Jerry Starr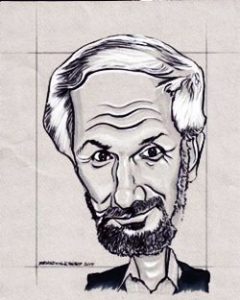 Dr. Jerry Starr was a writer, teacher, social activist, and public intellectual. He was the author of dozens of publications in major journals, six books, and two plays.  He was a Fulbright Scholar, National Endowment for the Humanities Fellow and recipient of the Alfred McClung Lee Award. He died in 2012.
PPTCO productions: Interesting Times (2008).
Ray Werner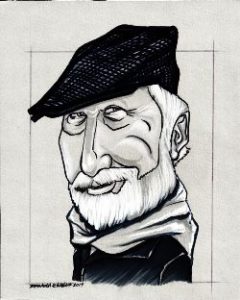 Ray Werner spent 40 years as a successful advertising writer/producer and head of his own company before turning to playwriting in 2009, with ventures into music, bread, brick ovens, filmmaking, and much more along the way. He was inducted into the Pittsburgh Ad Federation Hall of Fame in 2002.
PPTCO productions: Ray Werner Play Festival: SumiSami, Raphael's Angels, Our Lady of Drubbleduffy, Christmas Tassel Bell, The Stuttering Pig (all 2018), Stay (B&W 2016), Christmas Star (2014), Christmas Star (B&W 2013), Redneck Revenge (B&W 2012), Elder Hostages (2012), Felled Family Tree (B&W 2011).
August Wilson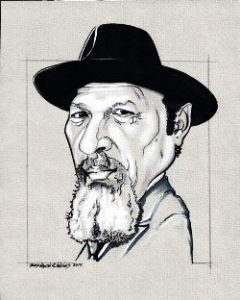 August Wilson was an American playwright whose work included a series of ten plays, The Pittsburgh Century Cycle, for which he received two Pulitzer Prizes for Drama. Each work in the series is set in a different decade, and depicts comic and tragic aspects of the African-American experience in the 20th century. He died in 2005.
PPTCO productions: Seven Guitars (2016), The Piano Lesson (2015), Fences (2015), Radio Golf (2013), Gem of the Ocean (2012 & 2019), King Hedley II (2011 & 2018), The Janitor (B&W 2010), Jitney (2010), Seven Guitars (2009), Two Trains Running (2008), The Piano Lesson (2006), August in February (2006), Joe Turner's Come and Gone (2005), August in April (2005), Fences (2004), August in February (2004), Ma Rainey's Black Bottom (2003 & 2018).
Marlon Erik Youngblood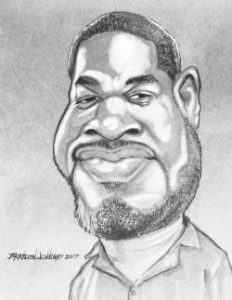 Marlon Erik Youngblood began crafting his 2012 one-act play Comfort Zone in a PPTCO-sponsored playwriting class and it premiered in our Festival in Black and White. It was so well received that we asked him to expand it into a full-length play, which we produced in 2014.
PPTCO productions: Comfort Zone (2014), Just Jesus (B&W 2013), Comfort Zone (B&W 2012).
And Many More…
Les Abromovitz: The Home Stretch (B&W 2012)
Christina Maria Acosta: Around Midnight (B&W 2006)
Daphne S. Austin: No Winners (B&W 2016)
Russ Babines: The Great One (2014)
Staci Backauskas: Mercy (Pride 2014)
Brendon Bates: Corps Values (2006), Assassination (B&W 2006)
Terry Baum: Memories of Lesbos and You (Pride 2004)
France Luce Benson: Out of Focus (B&W 2007)
Jeff Benson Jr: Bruhs (B&W 2004)
Lissa Brennan: And To All A Good Night (B&W 2013)
John Carosella: A Life's Work (B&W 2010)
Marla Carter: A Journey to Love (B&W 2015)
Laura Clark: Being Margaret (2004)
Dr. Tameka Cage Conley: Where I First Saw The Light (B&W 2013), I Said Good Night (B&W 2011)
Marc Connelly: Dulcy (2015)
Lynne Conner: 1892/1982 Two Steel Stories (B&W 2007)
Astrid Cook: A Summer's Tale (B&W 2006)
Jeffrey M. Cordell: Defense of Marriage (Pride 2004 & 2013), How Gay? So Gay (Pride 2005)
David Crawford: Poe's Last Night (2014)
Ginny Cunningham: Hidden in Harlem (B&W 2005)
Michael Curry: Crossing Sacred Lines (B&W 2016)
JaSonta Roberts Deen: Whose Hero (B&W 2005)
Eva Diodati: Diseased (B&W 2012)
Constance Humphrey Egan: Runcible Spoon (B&W 2011)
Aasiyah El-Rice: We Need A Ramadan (B&W 2013), In My Sistah's Closet (B&W 2011)
Ted Elrick: Bridge City (B&W 2012)
Attilio Favorini: The Gammage Project (2012)
Keith Foster: (Un)Packing (Pride 2014)
LeLand Gantt: Rhapsody in Black (2019)
Vanessa German: Pieces (B&W 2004 & 2008)
P.J. Gibson: The Ancestor Series (2010)
Joanna McClelland Glass: Trying (2009)
Pat Golden: Casual Fridays (B&W 2012)
Devonne Goode: The Vows (B&W 2012)
Bob Gorczyca: The Other Side (B&W 2005 & 2008)
Rob Gorman: Twenty Questions (B&W 2005)
Andre Kimo Stone Guess: Apple Says Yes (B&W 2011)
Kathryn Miller Haines: Sibling Rivalry (Pride 2005 & 2013)
Steve Hallock: Lights Out (2017)
Bridget Harris: The Burning Half (B&W 2006), Out of Control (2004)
F. J. Hartland: Vows (B&W 2016), Shaving Lessons and Half Windsor Knots (B&W 2011), Cake Without Frosting (B&W 2007), Postcards from a Dead Dog (Pride 2006), Clean Sheets (Pride 2005)
Amy Hartman: Half of Zero (B&W 2003 & 2008)
Terrance Hayes: First Son (B&W 2004)
Matt Henderson: Roar of the Crowd (B&W 2015), The Balancing of the Budget (B&W 2011)
Ted Hoover: Marian Visions (2005)
Erick Q. Irvis: Sympathy for a Vampire (B&W 2007), Burned Wood (B&W 2005)
Robert Isenberg: Enough Rope (B&W 2010), Jet Lag (2005), California Roll (Pride 2004), The Letter (B&W 2003)
Allison J: Reunion (B&W 2006)
Lynn Jackson: Mixed Messages (B&W 2005)
Javon Johnson: Bones (B&W 2003 & 2008), Hambone (2003)
Michael A. Jones: Family Counts (B&W 2015), Hercules Didn't Wade in the Water (2017)
Dan Kirk: Gossip (B&W 2006)
Randy Kirk: Ties That Bind (B&W 2004)
Paul Kruse: Terms of Contract (B&W 2015)
Jann Kwasneski: I'll Get You Later (B&W 2010)
Eugene Lee: East Texas Hot Links (2017)
Nailah Blu Lewis: For the Love of Friends (B&W 2006)
Paula Martinac: Their Town (Pride 2007), I Won't Dance, Don't Ask Me (Pride 2005), After Life (Pride 2004)
Ryan M. McKelvey: Beyond Dirt Knees (Pride 2007)
Heather Lynn McNeish: Phobia (B&W 2005)
Judy Meiksin: Hanukkah in the Back Country (B&W 2013), Styrofoam Cup (B&W 2012), Jonathan (2006), Slam-Dunk (B&W 2003)
Brenton Mock: Ridin' Dirty (B&W 2006)
Chance Muehleck: The Honeypot Redux (B&W 2004)
Carol Mullen: Nightingale (Pride 2014), Is that a Gun in Your Pocket… (Pride 2006 & 2013), Call Girl (Pride 2007), Laughing All the Way (Pride 2005), One More Chance (Pride 2004)
Nik Nemec: Home Again, Home Again (B&W 2016), Shaving the Beard (Pride 2014)
Sean Michael O'Donnell and Thomas Protulipac: Audition 101 (Pride 2004)
Sean O'Leary: VALU-MART (2010)
Charmaine Page: The Powder Room (B&W 2010), Hidden in Harlem (B&W 2005)
J. P. Patrick: Awash (B&W 2005)
Alexis Payne: The Code (B&W 2015), Perception (B&W 2012)
Gayle Pazerski: In Common (Pride 2006), Break Room (Pride 2005)
Matt Pelfrey: In The Heat of the Night (2018)
Brian Pope: Paper Trail (B&W 2015)
John Reoli: Sublet: A Futuristic, Real-Estate Comedy (B&W 2015)
Corey Rieger: Stain (2005), Flounder (B&W 2004)
Americus Rocco: Little Buddies (B&W 2005)
Paul Rudnick: Mr. Charles, Currently of Palm Beach (Pride 2004)
Michael Schwartz: The Tool (B&W 2012), Getting Better/Couldn't Get Much Worse (Pride 2006), The Barbeque (B&W 2004)
James Michael Shoberg: Play it Out (B&W 2007)
Scott Sickles: Manly Men Doing Manly Things (Pride 2006)
Matt M. Smith: Bridge Club (2007)
Rage Stevenson: The Only Good Artist is a Dead One (B&W 2007)
Milan Stitt: Places We've Lived (Pride 2005)
Aaron Jefferson Tindall: And a Happy New Year (Pride 2007)
David Turkel: F.O.R.D. (B&W 2006 & 2008)
Emma Wagner: No Late Seating (B&W 2015)
Tawanda R. Washington: The Powerhouse (B&W 2004)
Arlene Weiner: Findings (2017)
Jamal Williams: Mr. Ding Dong Daddy (B&W 2007)
Renn Woods: Sold: Renn Woods in Concert (A Play In Rhythm and Blues) (2013)
Lynne Wyant: Crows on the Cornfield (B&W 2004), The Big Snow of 1950 (B&W 2003)
Rob Zellers: The Kitchen (B&W 2006)
Tony Zelonis: Dancing Tomatoes (B&W 2004)