Subscriptions are now available for the two shows remaining in our 2017-2018 season! Save with one low price for admission to both great productions!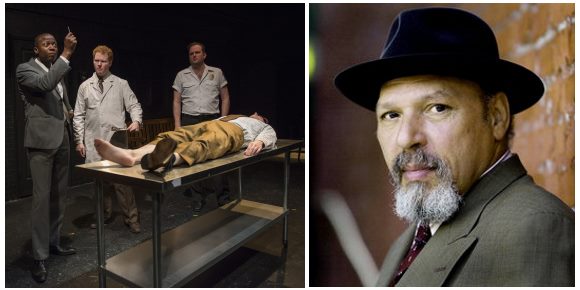 In The Heat of the Night: February 16th – March 25th, 2018
A Play by August Wilson TBD: April 27th – June 3rd, 2018
In The Heat of the Night will be presented in our Cultural District theatre. The play by August Wilson (to be announced soon) will be produced outdoors, at the August Wilson home, 1727 Bedford Avenue, in the Hill District. All shows run Friday and Saturday 8 PM, Sunday 3 PM, with selected 2 PM Saturday matinees. We'll contact you before each show so you can select which performance you'd like. (The Theatre Festival in Black and White, coming in Summer 2018, will be ticketed separately, and is not included in subscriptions.)
PayPal note: To pay without setting up a PayPal account, click "Don't have a PayPal account?" or "Pay with a debit or credit card, or PayPal Credit" on the next page. Then select the type of card you will use.
Photo credits:
In the Heat of the Night, produced by Shattered Globe Theatre, Photo by Michael Brosilow.
Joe Turner's Come and Gone, produced by Mark Taper Forum, Photo by Craig Schwartz.