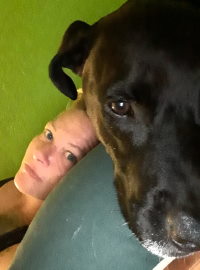 By Lissa Brennan
Directed by Jeffrey Carpenter
February 2021
In one year in the early part of the 20th century, the deaths of 196 men in one Southwestern Pennsylvania steel mill were the result of workplace accidents. This is the story of one that wasn't. The first of a trilogy of storytelling pieces inspired by dark folklore and murder ballads, in which the steel mills of Southwestern Pennsylvania play a pivotal role.
Following a successful workshop of Grist From The Mill: 1902 at Carnegie Stage in January 2020, PPTCO is proud to present this world premiere one-woman show, written by and starring Lissa Brennan, in February 2021.
This production will feature both online and in-person ticketing options. A very limited number of in-person tickets will be sold (if conditions at production time permit), and then each filmed production will be available for online viewing. Tickets for online viewing will be available in December 2020. Specific dates and details on in-person tickets will be announced later. Read more about how our online season will work.
Online tickets for each show are $25, and a full season online subscription to all five plays this season is $99. You only need to purchase one ticket per household. You can donate now to support our new season.