GRIST FROM THE MILL: 1902
By Lissa Brennan
A Pittsburgh Playwrights Theatre Company Production
Produced by
Mark Clayton Southers
Monteze Freeland
Directed by
Lissa Brennan
Cast
The Conjurer – Lissa Brennan
The Dog – Brixton Marley Brennan
Crew
Cinematographer and Editor
PJ Gaynard
Drone Cinematographer
Haji M. Muya
First Assistant Camera
Haji M. Muya
Taylor Ryan
Gaffer
Stephen Dixon
Taylor Ryan
Ian Altenbaugh
Sound Recordist, Composer, and Sound Designer
Ricardo Iamuuri
Production Assistant
Jamaica Johnson
Promotion
Naomi Ritter 
Co-Producer
Elizabeth Reiss
Online Communications
Steven Doerfler
Enormous Gratitude To:
Aimee Marshall, Joshua Ross, and John Shannon for the use of Con Alma
Ron Baraff and Rivers of Steel for the use of Carrie Blast Furnaces National Historic Landmark
Hans and Virginia Gruenert of Carnegie Stage
Kevin Sousa
Resolution Rentals
Goat Milk Fudge Productions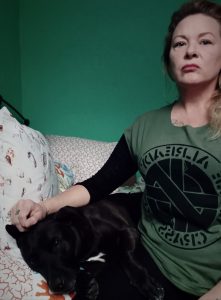 Lissa Brennan is a Pittsburgh based actor, director, playwright, and journalist who has studied and worked all over the world.
As an actor she had a great year onstage until the pandemic stunk up the joint—the live production of 1902, presented by Dog & Pony Show Theatricals, her own company; DANCE NATION, with barebones productions; and KING LEAR with Quantum Theatre, also at Carrie Blast Furnaces. Other companies she's worked with locally include Off the Wall, City Theatre, PICT, Unseam'd Shakespeare, Pittsburgh Playwrights, and Bricolage. Dream roles are Tamora in TITUS ANDRONICUS and Mouth in NOT I; if you are casting these roles she will show up with lines flawless for the first rehearsal, having been off book since she was thirteen.
Her play HOARD opened at Off The Wall in Carnegie in March with a scheduled move to New York City in April. While this had to be closed after the first week, plans are being made to resume when safe.
Much of her work as a writer focuses on working-class America and the history of labor; currently in progress are full-length plays on the Homestead Strike and the Triangle Shirtwaist Factory fire. Additionally waiting for the chance to make it to the stage in the not-so-distant future are pieces on Francisco de Goya, Aimee Semple McPherson, Hurricane Katrina survivors, and a dinner party at which someone just has to be killed.
Currently she's raising funds through a GoFundMe campaign to support the stage premiere of "1943", the next installment in the GRIST FROM THE MILL trilogy. If you enjoy this work, she hopes you'll consider donating to the stage presentation of the next one, which you can do here.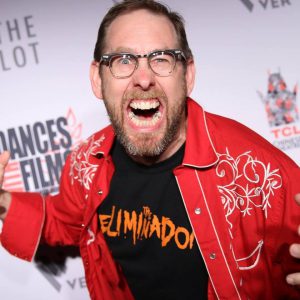 PJ Gaynard (Cinematographer and Editor) is a Pittsburgh based filmmaker, educator, and showman. He creates material as Goat Milk Fudge Productions, along with help from many other filmmakers. Starting in 1995, he has lived/worked in Rochester NY, Boston MA, Los Angeles CA, and currently Pittsburgh PA. Along with directing and producing work, PJ is an accomplished director of photography whose work has been displayed internationally in theaters and on-demand. He was ranked #23 in the book, "The Top 100 Indie Filmmakers In The World Part II". He has a BFA in Film, Video, and Animation from Rochester Institute of Technology and an MA in Humanities/Humanistic Studies from CalState Northridge. He is a member of IBEW 5, IATSE 489, and an honorably withdrawn member of IATSE 728.

From 2016-2020 he was the lead instructor and program coordinator of the Film Technician Program at The Community College of Allegheny County. Lately his work has included a strong bend toward community filmmaking.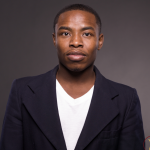 Haji Muya (Drone Cinematographer/First Assistant Camera), aka Mullah, is a 29 year old independent filmmaker and a native of Somalia. Mr. Muya graduated from The Art Institute of Pittsburgh with a Filmmaking & Video Productions degree. He has worked in the television production industry at WPGH, WPMY, WTAE, and WPXI. In 2015 Mr. Muya became a teaching artist at Steeltown Entertainment Project for their Youth and Media program, teaching high school and middle school students filmmaking and video production. Mr. Muya left Steeltown Entertainment Project in 2017 to start his own film company (LKF Ent Films) shooting music videos, commercials, and corporate videos. He is currently working on his own website series called Malikia. Mr. Muya can Direct, DP, Edit, Camera Op and Boom Op too.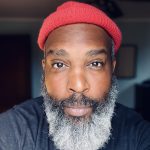 Ricardo Iamuuri Robinson (Sound Recordist, Composer, and Sound Designer) is an audiovisual artist. He is founder of Sonarcheology, a creative art practice merging improvisational listening with environmental archeology. By way of this method, his art attempts to relisten to the interrelationships between sound and shape, language and space — or what he calls "the ancestry of sound." Ricardo Iamuuri's works have been featured in the documentary films Sustainability Pioneers, by Kirsi Jansa, and East of Liberty, by Chris Ivey, a feature film, The Rehabilitation Of The Hill, by Demetrius Wren, and a reality TV series, Reel Teens Pittsburgh. Live performances include Mars is Underwater, at the Pittsburgh Gallery Crawl, and Afronaut(a) 2.0 at Wagman Observatory (2015), A Brand New World: Kill The Artist, at The New Hazlett Theater (2016) and sound installations THE STEEL-FONICS, at The Carrie Furnaces National Historic Landmark (2015), GEM Way, The Garfield Looking Glass Project (2016), The People Are The Light, Carnegie Museum of Art's Hillman Photography Initiative (2017), Civil Rights & Civil Wrongs, at The Mattress Factory (2018), Streaming Space, at Market Square Art Public Art (2019), and What We Don't Talk About, curated by Becky Slemmons, Pittsburgh Cultural Trust, at 937 Gallery (2019).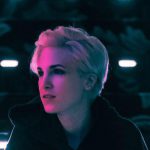 Taylor Ryan (First Assistant Camera) is a Pittsburgh native filmmaker who has worked on productions ranging from Hollywood feature films to indie shorts. She graduated from Point Park University in 2015 concentrating in cinema production and continues to freelance in the industry as a camera operator for sporting events, cinematographer, gaffer, and grip.

Ron Baraff (Special Thanks) is a Pittsburgh native who has been in his current position as the Director of Historic Resources and Facilities for the Rivers of Steel National Heritage Area, in Homestead, PA, since 1998. He supervises the Rivers of Steel National Heritage Area Archives and Museum, Interpretive and Tourism Programming, and Historic Sites—including the Carrie Furnaces National Historic Landmark site in Rankin/Swissvale, the Battle of Homestead site/Pump House in Munhall, the National Historic Landmark Bost Building in Homestead, and the National Historic Landmark W.A. Young and Sons Machine Shop and Foundry in Rices Landing, PA. Mr. Baraff has worked on a variety of public history projects including many national and international documentaries. He holds a BS in History from Portland State University and an MA in History (Public History – Archives, Museums, and Historical Editing) from Duquesne University.
---
The 2020-2021 Season of Plays has been supported by:
Allegheny Regional Asset District
Bloomberg Philanthropies
The Heinz Endowments:
Advancing Black Arts in Pittsburgh
Opportunity Fund
Pennsylvania Council on the Arts
The Pittsburgh Foundation
Richard King Mellon Foundation
The Donor's Circle and Board of Trustees
Grist From The Mill: 1902 illustration by Juliandra Jones / PBJ Customs
Countdown music: Bet On It, by Silent Partner, and Shibuya Station and The Moons of Crusader by Hybrid V