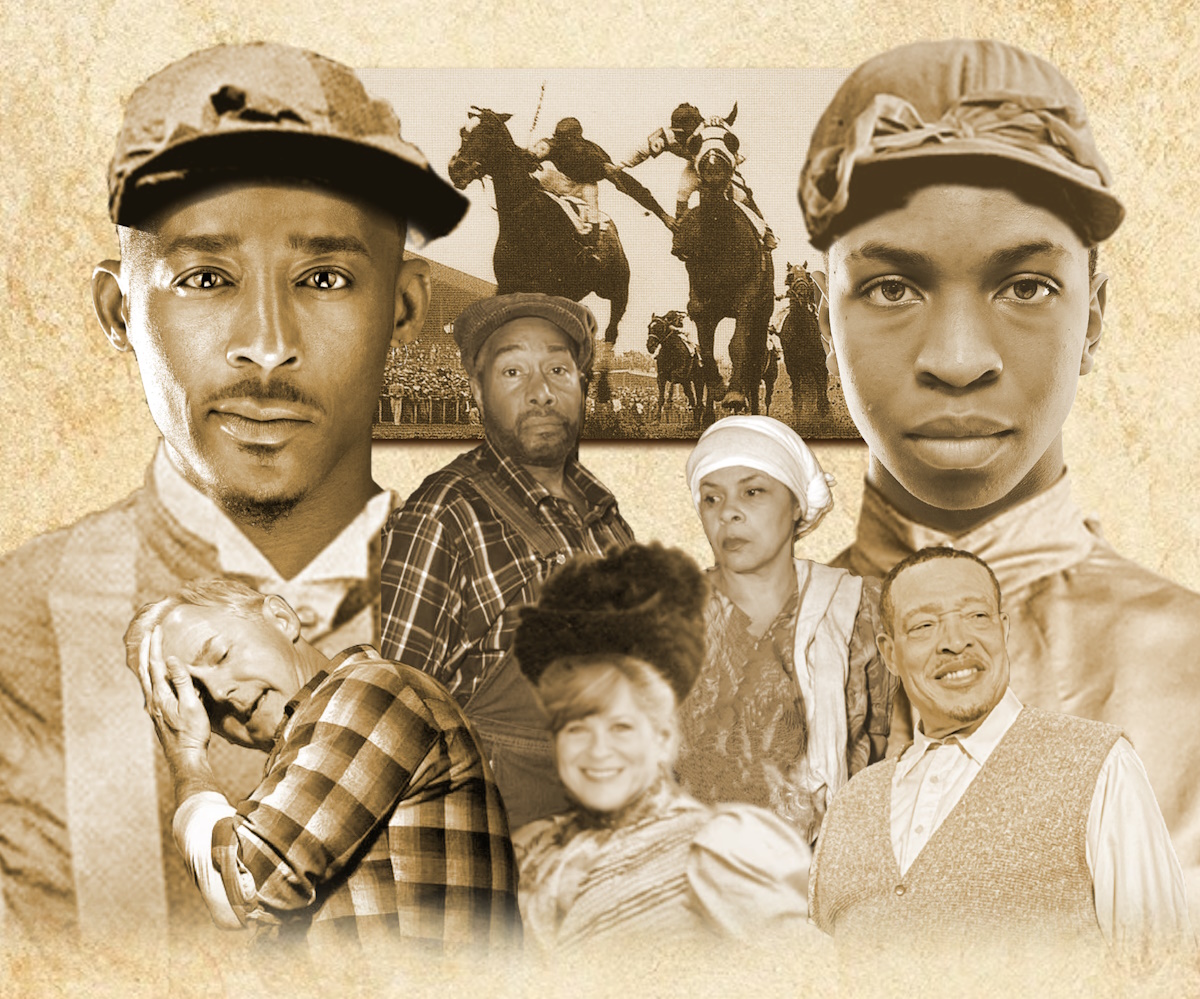 The Bluegrass Mile
By Mark Clayton Southers
Directed by Mark Clayton Southers
At Madison Arts Center, 3401 Milwaukee Street
October 6th – 29th, 2023
World premiere!
This world premiere drama about Black horse jockeys in the late 1800's is the latest installment in Mark Clayton Southers' 19th Century Collection of plays.
| | |
| --- | --- |
| Rosa Lee Drew | Chrystal Bates |
| Kermit Thomas | Charles E. Timbers Jr. |
| Abcd | Malic Maat* |
| William Pickford | Kevin Brown |
| Curtis Henshaw | Kymir Cogdell-Freeman |
| Sheriff Tanner | David Whalen* |
| Henrietta Cogsdale | Kendra McLaughlin |
*Members of Actors Equity Association
About the Cast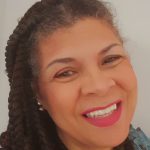 Chrystal Bates (Rosa Lee Drew) is happy to be back at the Pittsburgh Playwrights, where the magic happens! Prior stage appearances include the title role of Dot in Dot and Emma in A Lesson before Dying at the Cloverdale Playhouse in Montgomery, Alabama. She was last seen in Pittsburgh at Pittsburgh Playwrights Theater as Aunt Ester in August Wilson's Gem of the Ocean. She also played Clarissa in Mark Southers's production of Miss Julie, Clarissa and John, which was performed in Pittsburgh, PA, the National Black Theater Festival in Winston-Salem, NC, as well as the Edinburgh Fringe Festival in Scotland. Great to be back!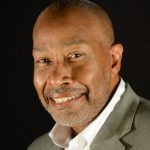 Kevin Brown (William Pickford) last appeared in the Pittsburgh Playwrights production of Joe Turner's Come and Gone. The majority of this year Brown has been on the road. Brown was seen as Pops in the Atlanta Georgia production of GodGuys, produced by uNiqu' Arts and Expected End Entertainment. Brown portrayed Hedley in the co-production of Seven Guitars with the Milwaukee Repertory Theater Company and the Cincinnati Playhouse in the Park Theater Company. Brown portrayed Ben Loman in Death of a Salesman, a co-production with the University of Nebraska and the St Louis Black Repertory Company. Also as Becker in Jitney with the St Louis Black Repertory Company, where Brown received a nomination for best actor by the St. Louis Theater Circle of St Louis Missouri. Brown is represented by the Talent Group and thankful to be a member of Pittsburgh's supportive artist community. For Art sake!!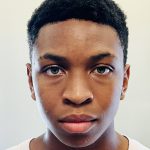 Kymir Cogdell-Freeman (Curtis Henshaw) is 15, was born in Pittsburgh Pennsylvania, educated at Dilworth Elementary K-5 and is currently attending Pittsburgh CAPA 6-12 where he studied theater, musical theater, and is currently majoring in dance. He has portrayed many characters in his summer camp EECM plays, but in 2021 he had his first lead role, playing Daniel in the EECM camp production called The Fight To Be Your 'Best'! Kymir has also appeared on stage as a featured performer in CAPA's Winter Wonderland and CAPA's Willy Wonka middle school musical in 2019. Kymir wants to pursue his acting career and someday appear on television!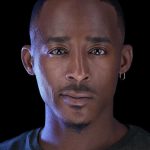 Malic Maat (Abcd) is a Pittsburgh-based, multi-disciplinary artist and educator. Native of Aliquippa, PA, and graduate of Slippery Rock University's (SRU) theatre-acting program, Malic has collaborated with many theaters, institutions, and organizations in Western Pennsylvania. Select acting credits include: A Few Good Men, Gift of the Mad Guys, and The Merchant of Venice with Pittsburgh Public Theater, City Theatre's annual Young Playwrights Festival (2015/2018), Ma Rainey's Black Bottom with Pittsburgh Playwrights, I Know Why the Caged Bird Sings with Prime Stage Theater, Dreamgirls with Pittsburgh Musical Theatre, Yankee Tavern and Cloud 9 with Throughline Theatre, multiple nominated performances at the Region II Kennedy Center American College Theater Festival, and the world premier of Electra: An American Gothic, performed internationally at the Edinburgh Festival Fringe in Edinburgh, Scotland.  In addition to work in the arts, Malic has the pleasure of serving as an Outreach Program Manager for CS Pathways, a division of the School of Computer Science at Carnegie Mellon University. These programs are primarily focused on developing access opportunities for students from underrepresented, under-resourced communities, and those who may be underestimated in STEM fields. Malic is a proud member of Actors Equity Association and is blessed to return to PPTCO for the premiere of The Bluegrass Mile. "…balancing the energy to achieve and the energy to just be, without needing to achieve."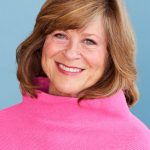 Kendra McLaughlin's (Henrietta Cogsdale) recent credits include Love, Loss & What I Wore, PICT Classic Theatre's The Old Curiosity Shop, Pittsburgh New Works Festival's Where the Star Fell (for which she won the Outstanding Lead Actress award), and City Theatre's A Funny Thing Happened on the Way to the Gynecologic Oncology Unit at Memorial Sloan Kettering Cancer Center of New York City.  When she is not acting on stage, Kendra acts as a Standardized Patient for the University of Pittsburgh Medical School and the Allegheny Health Network.  She also has her own production company, Playground Productions, and during the pandemic, she wrote three plays and a screenplay.  Kendra is humbled and grateful to be working with such a talented cast and crew on this world premiere.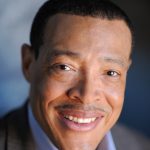 Charles E. Timbers Jr. (Kermit Thomas) is a member in good standing in the SAG-AFTRA union. He has been performing for more than 3 decades in many stage productions here in Pittsburgh and across the country. He was recently seen in Shantytown (2023) and Jitney (2022) with PPTCO. He is best known for his role as Cutler in the August Wilson play Ma Rainey's Black Bottom in which he received the Theater RoundTable Excellence in Acting award in Columbus Ohio (2016) and mentioned in the Pittsburgh Post-Gazette for best supporting actor. Charles has performed with the Pittsburgh Opera in The Summer King, the Josh Gibson story, and with the Mendelssohn Choir as Narrator in Let My People Go: A Spiritual Journey, the Harriet Tubman story. He has appeared in several movies including the made-for-TV movie ABC's The Jacksons: An American Dream as Dr. Hayes. He has appeared in multiple short films and student films with Point Park University and CCAC. He is a voiceover artist and a producer and director with PCTV in Pittsburgh. He is a member of the Demaskus Theater Collective and Arts Renaissance Collective.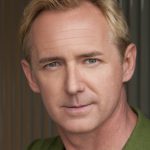 David Whalen (Sheriff Tanner) is thrilled to work on this exciting play with Pittsburgh Playwrights Theatre. Recently, he appeared in the acclaimed production of HAMLET at The Guthrie Theater, marking their 60th Anniversary. Theatrical credits include: Roundabout Theatre, South Coast Rep (10 productions), Pittsburgh Public (12 productions), City Theatre Company (7 productions), Cincinnati Playhouse in the Park (5 productions), Alley Theatre, Philadelphia Theatre Company, Center Stage in Baltimore, Arden Theatre, Folger Theatre, Hartford Stage, Everyman Theatre, Roundhouse Theatre, Huntington Theatre, Laguna Playhouse, McCarter Theatre, Syracuse Stage, Repertory Theatre of St. Louis, Peoples Light & Theatre, Playmakers Rep, Virginia Stage, among others. AWARDS: Performer of the Year by the Pittsburgh Post Gazette, KEVIN KLINE. BARRYMORE, & HELEN HAYES. Representative FILM & TV credits: THE LOUDEST VOICE, FBI: MOST WANTED, AMERICAN PASTORAL. SOUTHPAW, THE LAST WITCH HUNTER, THE FAULT IN OUR STARS, JACK REACHER, CYRIL, UNSINKABLE, CHECKMATE, 61*, THE CHRISTMAS TREE, BLACK DAHLIA, MY BLOODY VALENTINE, INDICTMENT: THE MCMARTIN TRIAL, THREE RIVERS, and George Washington in 1787: THE AMERICAN CONSTITUTION slated for a 2024 release. Up next, David will appear in AMERICAN BUFFALO at barebonesproductions.com, followed by the World Premiere of THE REFUGEES at Gulfshore Playhouse. More at www.davidwhalenactor.net
Creative Team & Staff
| | |
| --- | --- |
| Playwright & Director | Mark Clayton Southers |
| Stage Manager | |
| Assistant Stage Manager | |
| 2nd Assistant Stage Manager | |
| Scenic Designer | |
| Lighting Designer | |
| Lighting Tech | |
| Costume Designer | |
| Assistant Costume Designer | |
| Makeup & Hair | |
| Sound Designer | |
| Sound Tech | |
| Scenic Painting | |
| Scenic Construction | |
| Carpenter | |
| Props | |
| Crew | |
About the Creative Team
PPTCO Staff and Board
See our staff and board members here.
Sponsors
Pittsburgh Playwrights Theatre Company thanks the following for supporting our season of plays and special projects: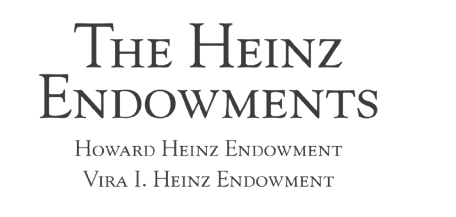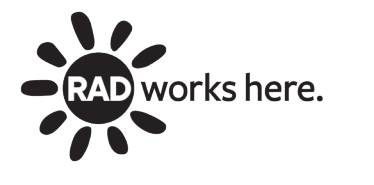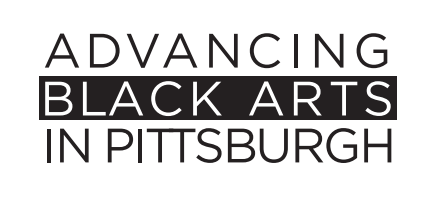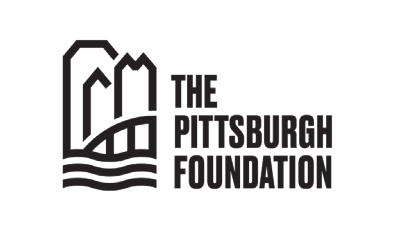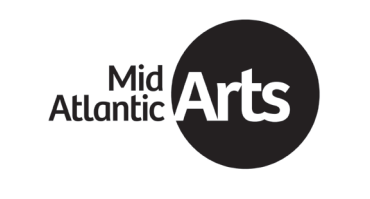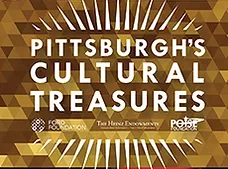 Printed program design and editing by Michelle Belan.
Online program design and editing by Steven Doerfler.