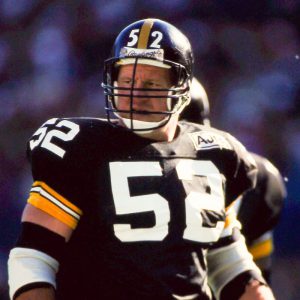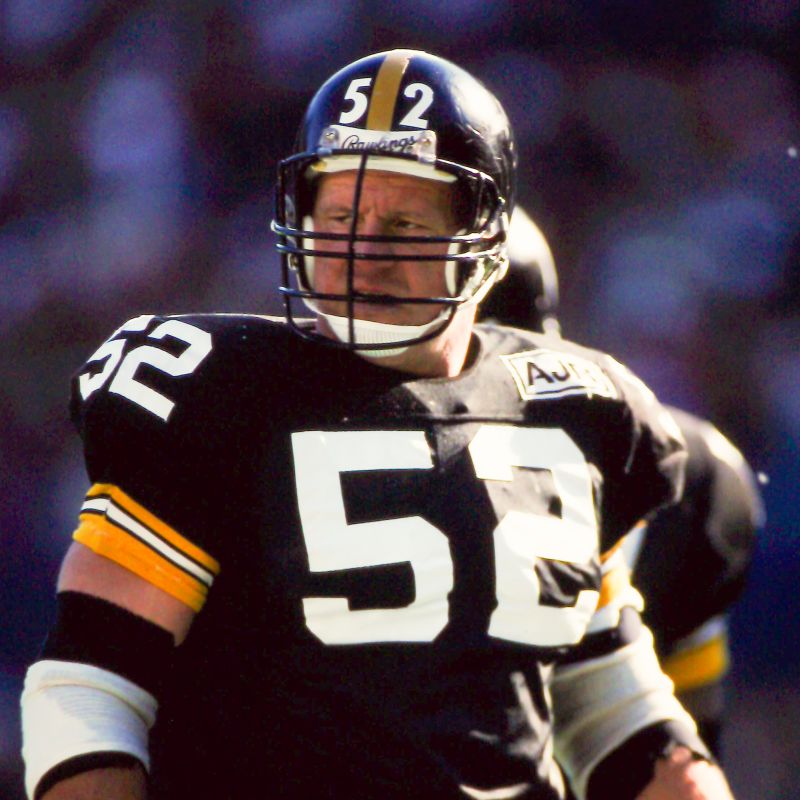 By Dr. Randall Benson and Ross Howard
Directed by Marcus Muzopappa
At Madison Arts Center, 3401 Milwaukee Street
June 16th – 25th, 2023
"Engaging, emotionally charged storytelling"
– Sharon Eberson, onStage Pittsburgh
The story of "Iron Mike" Webster (1952-2002), the first NFL player to be diagnosed with chronic traumatic encephalopathy, a degenerative disorder linked to repeated head impacts, and a member of the Pittsburgh Steelers for a record-breaking fifteen seasons.
"While Steeler fans may find the play fascinating as it reveals details of Webster's later years and recalls some of his on-field prowess, those with no interest in or knowledge of the sport should find the story line compelling if not highly informative and, yes, entertaining, despite its darker moments."
– Dave Zuchowski, Pittsburgh Owlscribe
"It's a Steelers story, a story about professional ethics, a tale of marital devotion, a mystery of medical discovery, and it's a parable about brothers joining arms to help another brother…. And like any opportunity to see the Steelers play in town, Pittsburghers should not miss this one."
– Prentiss Orr, Entertainment Central Pittsburgh
Reviews: Burgh Vivant, onStage Pittsburgh, Entertainment Central Pittsburgh, Pittsburgh Owlscribe
"Sanchez and Kumar…are electric in their scenes together…. Director Marcus Muzopappa gets at the humor… but, more importantly, he gets at the heart of it."
– Michael Buzzelli, Burgh Vivant
Tickets are $30, with $27 senior/student tickets. All tickets at the door are $35. This production was also presented as part of the Three Rivers Arts Festival.
Featuring:
Production Photos
*Members of Actors Equity Association