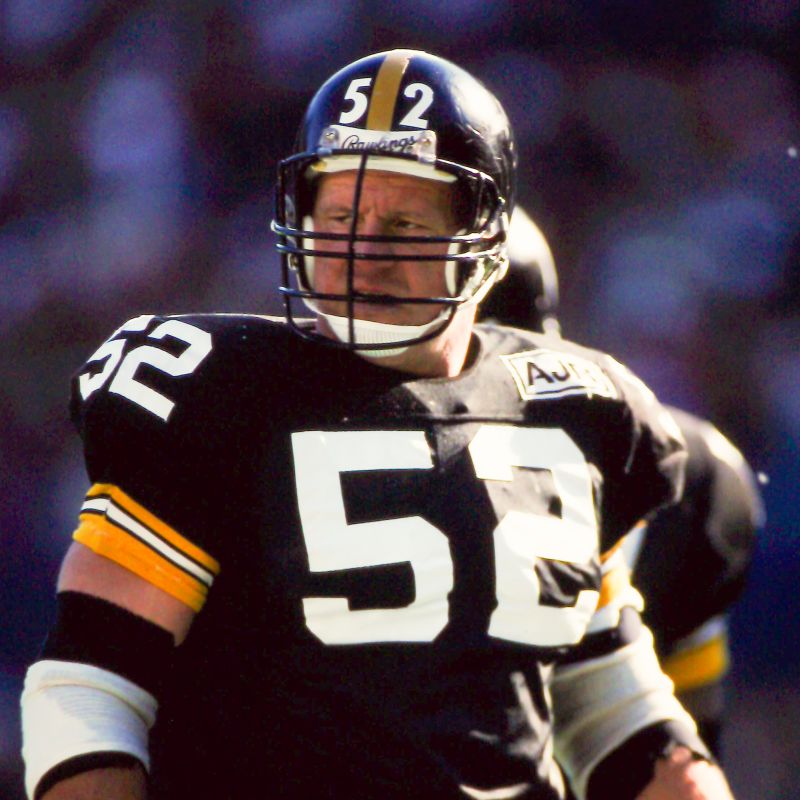 12:52 The Mike Webster Story
By Dr. Randall Benson and Ross Howard
Directed by Marcus Muzopappa
At Madison Arts Center, 3401 Milwaukee Street
June 16th – 25th, 2023
The story of "Iron Mike" Webster (1952-2002), the first NFL player to be diagnosed with chronic traumatic encephalopathy, a degenerative disorder linked to repeated head impacts, and a member of the Pittsburgh Steelers for a record-breaking fifteen seasons.
Cast
| | |
| --- | --- |
| Mike Webster | Ernesto Mario Sánchez |
| Pam Webster/Nurse | Kauleen Cloutier |
| Dr. Bennet/voice of Myron Cope | Wali Jamal* |
| Terry Bradshaw | Paul Guggenheimer |
| Sonny Jani | Arjun Kumar |
| Bob Fitzsimmons | Jerry Wienand |
| Dan Rooney | Charles David "Stoney" Richards* |
| Joe Gordon/Doctor | Andrew Lasswell |
*Members of Actors Equity Association
The performance runs roughly two hours, including one intermission.
Music selections
Comfortably Numb cover by Frank Watkinson
Devil Take Your Mind & Good Advice by Jackie Greene
Wish You Were Here cover by Choir! Choir! Choir!
About the cast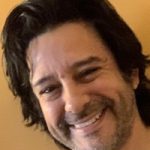 Ernesto Mario Sánchez (Mike Webster) is humbled and honored to have the opportunity to make his debut with Pittsburgh Playwrights Theatre Company playing Mike Webster and telling the story of a man who was, ultimately, greater than the feats of his legendary football career. Ernesto was a commercial actor and model for decades prior to making his stage debut in Stage 62's 2013 production of The Wedding Singer where he played the part of Glenn Guglia. He recently took on the epic role of Eddie Carbone in Arthur Miller's A View from the Bridge and has also enjoyed roles such as Paul in Moon over Buffalo, Andrew Rally in I Hate Hamlet, as well as Aldolpho in The Drowsy Chaperone. Other personal favorites include the title character in Bram Stoker's Dracula in 2018 and Pittsburgh Musical Theater's production of In the Heights in 2019. Ernesto would like to thank Marcus Muzopappa, Dr. Randy Benson, Sonny Jani and Mark Southers for the opportunity to tell Mike's story, his cast mates for their generosity and professionalism, the production team for all their hard work and his family for their unconditional love and support.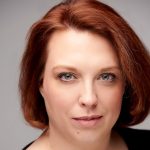 Kauleen Cloutier (Pam Webster/Nurse) 12:52 is Kauleen's debut with Pittsburgh Playwrights, and she is honored and excited to be involved with this important piece and to be working with such a talented team! Earlier this year, Kauleen had the opportunity to stretch her physical and comedic acting chops by playing 15 characters in Little Lake Theatre's production of the two person show Popcorn Falls. She has lived many lives on stage; some of her favorites including Marlene (Top Girls), Belinda Blair (Noises Off), Doris Waverly (The Owl and the Pussycat), Aldonza (Man of La Mancha), Audrey (Little Shop of Horrors) and Mme Thenardier (Les Misèrables). When not on stage, Kauleen can be found doing simulated patient work, voice acting, or tutoring, among other endeavors. This fall, you can catch Kauleen in South Park Theatre's production of Three Viewings. As always, Kauleen would like to thank her friends and family without whose support and love none of this would be possible – "Je vous aime!"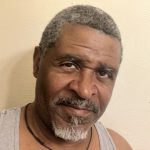 Wali Jamal* (Dr. Bennet/voice of Myron Cope) has performed with the Pittsburgh Playwrights Theatre Company since its inaugural season in 2003. He congratulates Mark Clayton Southers as his company enters its third decade.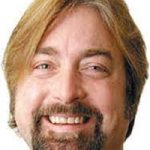 Paul Guggenheimer (Terry Bradshaw) is a veteran actor from Pittsburgh who appeared most recently in the Sci-fi short film Artificial Existence, which screened and received awards at film festivals around the world, including Budapest, WorldFest-Houston, Vancouver, and Brooklyn. The film can now be seen online on platforms including YouTube. Paul's last stage appearance was as Dan McGinley in The Stuttering Pig, part of Pittsburgh Playwrights Theatre Company's Ray Werner Festival in 2018. That same year, he played the police officer in Pittsburgh Playwrights Theatre's production of Ma Rainey's Black Bottom by August Wilson. In 2017, he was the narrator in The Homestead Strike of 1892, also produced by Pittsburgh Playwrights and in May of that year played Professor Nemur in the Butler Little Theatre production of Flowers for Algernon. In the fall of 2016, Guggenheimer played Horace Gilmer, the prosecutor, in To Kill A Mockingbird with Prime Stage Theatre. It was Paul's second appearance in a production of To Kill A Mockingbird. In May of 2015, he played the role of Atticus Finch for the Heritage Players in Brookline. In fall 2015, Paul appeared as O'Brien in the Bricolage production of 1984. He previously performed the Orson Welles/Dr. Richard Pierson role in The War of the Worlds for Bricolage in 2013. Paul has also acted in feature length films including the post-apocalyptic sci-fi movie Dust of War, which is available on Amazon Instant Video and other online platforms as well as Walmart stores coast to coast. He is currently employed as an interviewer/reporter for Trib Total Media for whom he has won two Mid-Atlantic Regional Emmy Awards for long-form videos he wrote, narrated and helped produce.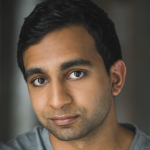 Arjun Kumar (Sonny Jani) is thrilled to return to Pittsburgh Playwrights Theatre! Some of Arjun's theatre credits include Robin Hood at the Pittsburgh Public Theatre, 10 for 21 at Quantum Theatre, The Outsiders at Prime Stage, and Sherlock Holmes and the Jersey Lily and Mrs. Mannerly at Little Lake Theatre. Arjun has also performed with other theaters in the area including South Park Theatre, Kinetic Theatre and 12 Peers Theatre. Arjun also recently joined the SAG-AFTRA union, and some of his film/TV credits include Netflix's Archive 81 and the Lifetime Network's 12 Desperate Hours. Arjun would like to thank Pittsburgh Playwrights Theatre for the amazing opportunity to help tell this story!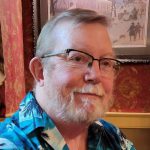 Jerry Wienand (Bob Fitzsimmons) This year marks Jerry's 60th year of acting in and around the Pittsburgh area, as well as in Europe and Alaska. During that time he's appeared in more than 180 productions. He has enjoyed such far-ranging roles as George in Who's Afraid of Virginia Woolf (chosen by the Post-Gazette as one of the best leading actors in Pittsburgh suburban theatre), Kris Kringle in Miracle on 34th Street, Danny Murtaugh and Bobby Bragan in Clemente – The Measure of a Man, Branch Rickey in Jackie Robinson – MVP, Senator Smith in Titanic to all Ships, and Scanlon and Cheswick in separate productions of One Flew Over the Cuckoo's Nest. On the lighter side, he's appeared in a number of Neil Simon comedies, including Come Blow Your Horn (Buddy, Alan and Father at various times), Jack in Broadway Bound and as Jesus Costazuela in the female version of The Odd Couple. Despite spending a lot of time sitting backstage at various theatres, Jerry found time to practice law for thirty years and to help his ever faithful, long-suffering wife to raise four beautiful daughters.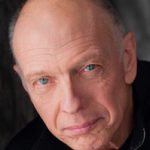 Charles David "Stoney" Richards* (Dan Rooney) previously worked with Pittsburgh Playwrights Theatre in the world premiere of Findings. He has worked regularly with Pittsburgh Shakespeare in the Parks in Henry V, Two Gentlemen of Verona, A Midsummer Night's Dream, and The Complete Works of William Shakespeare (Abridged). He has performed in regional theatre in Los Angeles at The West Coast Ensemble, Hamlet at the Pilot Theatre doing the LA Olympic Arts festival as well as Practice at New Playwrights Theatre in Washington DC as well as Off-Broadway at the Perry Street theatre in New York. His movie credits include The Marksman with Liam Neeson, Demon House with Glenn Close, 3 Men and a Little Lady with Ted Danson and Punchline with Tom Hanks. On TV he has completed his second season with American Rust, was Provost Peters in The Chair with Sandra Oh, The Outsiders and Banshee all the way back to the Emmy award winning St. Elsewhere. He is also a playwright, having completed Shakespeare: The First Drafts and the one-act play Bit. Richards is a member of Actors Equity and a National Board Member of SAG-AFTRA.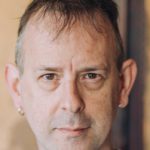 Andrew Lasswell (Joe Gordon/Doctor) is thrilled to be working for the first time with Pittsburgh Playwrights Theater Company. He is an entertainer of many hats, including standup comedy, music composition and performance, writing, directing, and circus sideshow stunts. He recently produced his first short film as part of the Pittsburgh 48 Hour Film Project. When not doing any of these things, Andrew can be found at the pinball arcade.
Creative Team
| | |
| --- | --- |
| Playwrights | Dr. Randall Benson and Ross Howard |
| Director | Marcus Muzopappa |
| Stage Manager | Trysta Fields |
| Costume Designer | Kim Brown |
| Lighting Designer | Madeleine Steineck |
| Sound Designer | Ben Cain |
| Makeup Designer | Cheryl El-Walker |
About the Creative Team
Dr. Randall Benson (Playwright) is a native of Upper St. Clair in the South Hills and planned his weekends around the Steeler games in the 1970s. He has also been close friends with John "Frenchy" Fuqua, who gave him a first hand account of many stories of those teams. Dr. Benson is also a neurologist and national brain injury specialist who had completed his testimony to the House Judiciary Committee on January 4, 2010 when he happened to meet Garrett Webster, Mike Webster's youngest son, who was in attendance. Further discussions with Garrett and Pam Webster, Mike's widow; Robert Fitzsimmons, his attorney; and his friend Sonny Jani would lead to two theatrical projects–a movie and a play. One motivation for these projects was to set the record straight regarding what happened to Mike Webster after football and because of it. The other is showing Steeler fans and other interested parties that Mike Webster's love and dedication to football didn't end after he quit playing–he assembled a new team and with a new purpose set out to prove that he and other players were actually damaged by the game they loved. While Webster died of a heart attack, his brain autopsy revealed chronic traumatic encephalopathy (CTE), something found in many others with similar stories. Dr. Benson believes this is an important story to tell on many levels, and that Iron Mike Webster saved his best play for his last.
Ross Howard (Playwright) is an award-winning British playwright whose plays have been seen across the UK, Ireland, and the United States. He is a Samuel French Short Play Festival winner and an Edward Albee Foundation Fellow. In 2016, a festival of his work was produced Off Broadway by New Light Theater Project. Arthur And Esther, No One Loves Us Here, Picture Ourselves In Latvia, Two Of Us and his collection of short plays Our Walk Through The World are published and licensed by Samuel French. www.rhplaywright.com
Marcus Muzopappa (Director) has been performing, designing and directing with The Old Schoolhouse Players since 1994. He has also worked with other area theaters including Prime Stage, Little Lake, South Park, Stage 62, Rage of the Stage, Comtra, Olin Fine Arts Center, The Baldwin Players, and The State Theatre Centre in Uniontown. He is a proud recipient of the Donna Award for Best Actor in the '05 Pgh. New Works Festival production of Breakfast With Willie. Film credits include: Chris in Tom Dixon's The Korean, Johannes Decker in Simon Barracchini's Mason series, Lou Calzone in Pip&Lola's webseries The Soapranos, and Edward Pigford in Silent Tales for Carnegie Screenwriters. Previous Pittsburgh Playwrights credits include performances in The Double V, August Wilson's, Gem of the Ocean, Corey Rieger's Stain, Wali Jamal's Legend of the Black Mariner, and for directing Dorothy Six and St Clair Xmas. He will also be appearing in PPTCO's Joe Turner's Come and Gone, later this season.
Kim Brown (Costume Designer) holds Master of Fine Arts and Bachelor of Science degrees from Ohio University, Athens, Ohio. Kim's previous design work for Pittsburgh Playwrights includes Savior Samuel, Gem of the Ocean, and The Double V. An award-winning costume designer and president of Spotlight Costumes LLC located in Pittsburgh's historic West End, Kim has provided wardrobe for movies and television shows shot locally and has designed makeup for local high school productions and television commercials. Recent projects include Moana Jr for Buffalo Elementary, Anything Goes for Peters High School, The Wizard of Oz for Western Beaver H.S. and Legally Blonde for Middlesex School (Concord MA). In addition to designing year-round for national amateur and professional theaters, theme parks and touring companies, Kim is a proud Resident Artist on the faculty of Lincoln Park Performing Arts Charter School teaching theatrical makeup and costume design. Thank you for your support of live performance and this cast/crew.
Madeleine Steineck (Lighting Designer) has been working as a Lighting Designer and Master Electrician in western Pennsylvania since 2011. Companies she has designed for include: Pittsburgh Festival Opera, off the WALL Productions, Carnegie Stage, Mercyhurst University Theatre Program, the New Hazlett's CSA Program, MCG Jazz, Texture Contemporary Ballet, fireWALL dance theatre, Morgantown Dance Studio, and Pittsburgh Playwrights Theatre Company. She also designs for local high school and middle school productions. Master Electrician credits include: 2019 and 2016's Regional Dance America: Northeast in Erie, PA, Lake Erie Ballet, Erie Contemporary Ballet Theatre, PICT, Erie Festival of Dance, and Mon Valley Sizzles at the Carrie Furnace. Her design for PPTCO's production of Miss Julie, Clarissa, and John was seen at the Edinburgh Fringe Festival in 2017. She has also travelled as the lighting director for Raphael Xavier's productions: The Unofficial Guide to Audience Watching Performance (Chicago, IL and Burlington, VT in 2014) and Point of Interest (Lake Placid, NY in 2018).
Ben Cain (Sound Designer) is an actor and sound designer. He is a huge fan and family member of PPTCO who is always honored to work with this company and Mark Southers. As an actor he can be seen on Bel-Air on Peacock, Long Slow Exhale on Spectrum/BET and coming in June to Lifetime in Buried in Barstow. Doing sound design is a passion that has grown over the years and he looks forward to doing more.
Cheryl El-Walker (Makeup Designer) is an award-winning costume designer and makeup artist who is also a veteran stage actor from Pittsburgh. She is the resident costume/makeup artist for the Pittsburgh Playwrights Theatre Company. Her creative work in various venues has earned her several Onyx awards from the African American Council of the Arts (AACTA): Best Make-up Artist (2007); Best Costume for a Musical for Christmas Is Coming Uptown (2008); Best Leading Actress for Freeman (New Horizon Theatre, 2008); Best Costume Design for a Play (Pittsburgh Playwrights Theatre Company, 2008, 2009, 2010, 2012) and the PPTCO 2012 Legacy Award. In 2013, Cheryl debuted another one of her skills and received PPTCO's Theater Festival in Black and White Award for Best Director. Most recently, Cheryl was seen in PPTCO's Savior Samuel as Virginia. Cheryl is an alumna of Point Park University and is pleased to announce that she has done costume, makeup and special effects for all ten August Wilson plays.
Crew
| | |
| --- | --- |
| Scenic Painting | Austin Sills |
| Scenic Construction | Mark Southers, Marcus Carl Southers |
| Props | Austin Sills, Frank Dowling & James Howard |
| Lighting Technician | Marcus Carl Southers |
| Sound Technician | Matthew Southers Jr. |
PPTCO Staff and Board
See our staff and board members here.
Sponsors
Pittsburgh Playwrights Theatre Company thanks the following for supporting our season of plays and special projects:
Mid Atlantic Arts Regional Resilience Fund
Hillman Foundation
Allegheny Regional Asset District
Bloomberg Philanthropies
The Heinz Endowments
Advancing Black Arts in Pittsburgh
The Opportunity Fund
Pennsylvania Council on the Arts
The Pittsburgh Foundation
Richard King Mellon Foundation
Eden Hall Foundation
We also thank our donors! Click for a complete list, and learn how to become a PPTCO donor.
Printed program design and editing by Michelle Belan. Cover design by Eric Donaldson.
Online program design and editing by Steven Doerfler.
*Members of Actors Equity Association