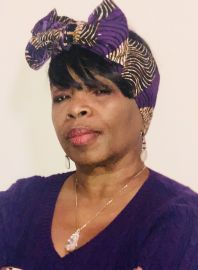 By Kim El
Directed by Mils James
Our December 2020 offering was Ubuntu Holiday, a video of our popular 2014 production. Its run ended on January 3rd.
Ubuntu in the Xhosa culture in Africa roughly translates to "I am who I am because we are who we are." This comedy focuses on two African-American families. One embraces the traditions of Christmas and the other is exploring their newfound African customs of Kwanzaa.
Read more about how our online season will work.
The production, taped during its December 19th-30th 2014 run, features Paris Nakena Crosby, Nadia Locust, Nia Washington, Sundiata Rice, Melessie Clark, Lamar Darnell Fields, and Scott Nanji. Read more about this production here.
You can donate now to support our new season.