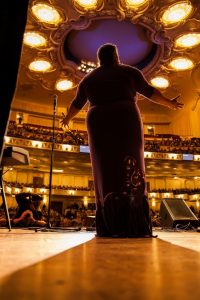 By August Wilson
Featuring Vanessa German as Ma Rainey
Directed by Mark Clayton Southers
Part of the August Wilson Center's Highmark Blues and Heritage Festival
Sept. 14th through Oct. 1st 2018
At Pittsburgh Playwrights Theatre
Set during a single afternoon in the recording studio of the famous blues singer Ma Rainey, this classic is the first of Wilson's ten-play American Century Cycle, now considered a staple of American theater. A collaboration between the August Wilson Center and Mark Clayton Southers of the Pittsburgh Playwrights Theatre Company.
PayPal note: To pay without setting up a PayPal account, click "Don't have a PayPal account?" or "Pay with a debit or credit card, or PayPal Credit" on the next page. Then select the type of card you will use.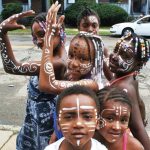 Proceeds from the Saturday Sept. 15th 2 PM performance will benefit Vanessa German's "Art House" in Homewood.