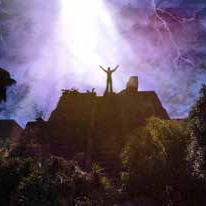 By Karuna Das
Directed by Bianca LaVerne Jones
At Madison Arts Center, 3401 Milwaukee Street
April 14th – 30th, 2023
World premiere!
Ancient myths. Modern agriculture.
Tribalism. War. Climate crisis. White supremacy.
The recent past. A potential future.
Change the story.
Believe.
Tickets are $30, with $27 senior/student tickets. Preview night is $25. Also available: Save with a season subscription!
Performances:
Fri Apr 14 2023, 8 PM
Sat Apr 15 2023, 8 PM
Sun Apr 16 2023, 2 PM
Thu Apr 20 2023, 8 PM
Fri Apr 21 2023, 8 PM
Sat Apr 22 2023, 8 PM
Sun Apr 23 2023, 2 PM
Thu Apr 27 2023, 8 PM
Fri Apr 28 2023, 8 PM
Sat Apr 29 2023, 2 PM
Sat Apr 29 2023, 8 PM
Sun Apr 30 2023, 2 PM