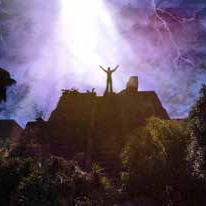 By Karuna Das
Directed by Bianca LaVerne Jones
At Madison Arts Center, 3401 Milwaukee Street
April 14th – 30th 23rd 23rd, 2023
World premiere!
Ancient myths. Modern agriculture.
Tribalism. War. Climate crisis. White supremacy.
The recent past. A potential future.
Change the story.
Believe.
"A fascinating dystopia. The cast is terrific!" – Michael Buzzelli, Burgh Vivant
In the summer of 2012, a chance encounter with homeless teenager Maya propels corporate executive Farrah on a journey into the depths of her soul. For them to help each other heal from parallel childhood traumas, the older woman will need to recognize what lies beneath her compulsion to rescue the youth.
Twenty-four years later, in the midst of a civil war and food and water shortages, orphaned teenager Satya reluctantly takes refuge with Black Lives activist Octavia and her ally Cassie. As white nationalists close in, can the women build bridges that will lead to freedom?
Reviews: Burgh Vivant
Read our announcement regarding the shortened run.
Featuring: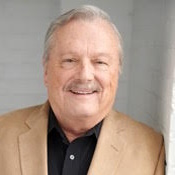 Closing Announcement on April 21 2023
Pittsburgh Playwrights Theatre Company will shut down its current production of Pyramid Builders. The last performance will be Sunday, April 23.
This has been the very most tumultuous production ever in our history. As a Producing Artistic Director I find joy in lifting up our local playwrights voices and bringing their words to life on stage. I enjoy this because I know first hand just how important and difficult it is to do this in our city.
Whenever we tackle plays that deal with race head-on we can most definitely expect there to be rumblings from all around. That was the case all throughout this process. Pyramid Builders was first workshopped in 2019 in a different era in our collective history. As we picked the play back up and dove into four weeks of readings, character development, and staging, we saw that our artists responded to the texts differently than the playwright intended or that we ourselves expected. Actors forged towards opening night hoping that certain issues would resolve through new understanding but instead they intensified.
Without going into details, we know that all of the artists involved worked their butts off to make this work. They've poured their hearts and souls into developing these characters. Something that is extremely difficult in new works. We assembled a very talented team of great designers, several of which traveled here because of Pittsburgh's lack of designers of color, including one who created all original music for this play. The playwright requested an African American Woman to direct and we were very lucky to find a very talented director who had space in her busy calendar to join us in this journey.
After Thursday's production, through conversation and a consensus vote from the artists, the decision was made to not continue.
It's especially difficult to close this play because this particular playwright is a friend, however we believe that it's in the best interest of the playwright and all involved that we bring it to a close.
We made this decision very carefully. Twenty years of experience tells us we cannot go on with this production. We have been committed to using theater to build a better understanding of shared humanity and we have never shied away from confronting difficult topics.
And we won't stop. We thank everyone involved.
All current ticket holders are encouraged to see the final performances on April 22 or 23, or request a refund. Season pass holders can request a partial refund or additional tickets to future plays.
Mark Clayton Southers