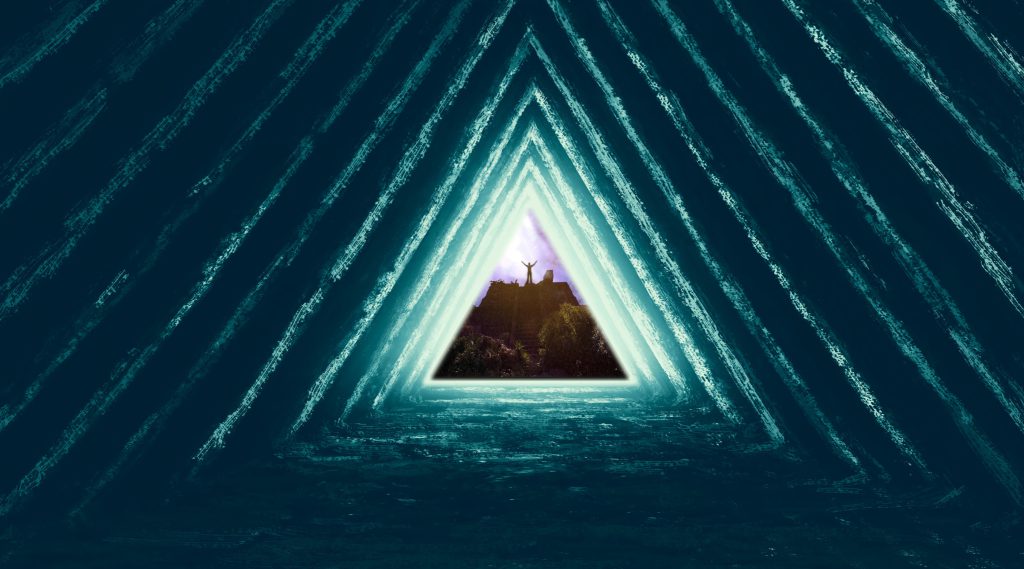 Pyramid Builders
By Karuna Das
Directed by Bianca LaVerne Jones
At Madison Arts Center, 3401 Milwaukee Street
April 14th – 30th, 2023
World premiere!
Playwright's Note
I wrote Pyramid Builders with two motives in particular. One was to utilize my voice as a white artist and human to speak out against white supremacy. To challenge it in all its forms, including white saviorhood. The other parallels the mission of Pittsburgh Playwrights Theatre Company to bring diverse artists and audiences together as a center for learning, connection, and conversation. To tell stories that build bridges — in a city known for them — between different segments of the community.
That conversation began with a pair of in-house readings, with invited guests, through PPTCO. As we moved toward full production, I asked Mark Southers that the play be directed by a Black woman. After all, I'd written a story that centered on, in the second act at least, Black women. I knew my vision was filtered through my lens as a white man, and I understood that no matter how much work I do to unlearn my conditioning and how much effort I make to honor what I've observed and heard from Black women about their experience, I will still have blind spots. I'm grateful Bianca LaVerne Jones is the director Mark found. Our conversations — one-on-one and in the room with the actors, all of whom have made meaningful contributions — helped me identify and correct for some of those blind spots.
Now we're ready to expand the conversation to include you. We've invited you into the room. Some of what you see and hear might get under your skin — regardless of its color. If so, I hope you'll reflect and respond with the same kind of open mind and heart our team brought to our work. Please join us in learning and unlearning from each other, in imagining and building a better future for all.
From the Managing Director
We welcome you to Pyramid Builders, an important new work written by playwright Karuna Das and directed by Bianca LaVerne Jones. Plays like Pyramid Builders are the very reason Pittsburgh Playwrights Theatre Company was formed. We work to support playwrights and to produce new plays to bring to Pittsburgh and our audiences. We thank Karuna Das for trusting us with his work, and we thank Bianca LaVerne Jones for staging its debut.
Staging debuts can be a long and complex process. And yet, the results are electric. New words, characters, story lines and visions lift from the page and into our lives. We should know a thing or two about this process by now, as here we are, celebrating our 20th season–thanks to you. We thank you, our audiences, season subscribers, donors and funders for your generous support throughout the past twenty years. Without you we could have never staged the full cycle of August Wilson plays, debuts by our founding director, Mark Clayton Southers, as he investigates his own cycle of plays, the Theatre Festival in Black and White, dozens of other works, and even a movie, Cyril, which was included in over half a dozen film festivals.
If you look beyond our stage – to the very space you are sitting in – you are seeing our vision for our next twenty years. Our new home at the Madison School signals a new era for Pittsburgh Playwrights Theatre Company. Here, we can stage all kinds of productions, stage readings and small performances, build ambitious set designs, hold classes and connect with the other artists in the building and the community around us. We are here for you and because of you. We built this theater with your support, your enthusiasm and your belief that our productions deserve a real home.
So, welcome home, and welcome to Pyramid Builders and its long-anticipated debut. We're happy to have you.
Elizabeth Reiss, Managing Director
Cast
| | |
| --- | --- |
| Farrah/Cassie | Cynthia Caul |
| Quinn/Teller | Patrick Conner |
| Maya/Satya | Elexa Lindsay Hanner |
| Reveler/Militia Member | David Ogrodowski |
| Gladwell, Anita/Octavia | Karla C. Payne |
| Reveler/Militia Member | Brenden Peifer |
Character names are shown as Act One/Act Two
Act One: In and around a large eastern U.S. city, June to December 2012
Act Two: Some distance outside a large eastern U.S. city, June to July 2036
There will be one 15-minute intermission.
About the cast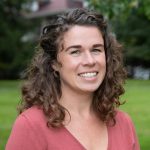 Cynthia Caul (Farrah/Cassie) is an artist whose practice currently centers around poetry and the art of nurturing a creative practice in our day-to-day lives (IG: cy.an.c). She also holds a Bachelor of Arts from American University in Theatre Performance and has trained with the British American Drama Academy in London. In the past, she has had the opportunity to collaborate with theatre companies and artists throughout the Pittsburgh and Chicago areas. She is honored to be returning to the stage for her Pittsburgh Playwrights debut and to collaborate with such an incredibly brave and brilliant team. Cynthia would be remiss if she didn't mention her partner and child whose lights are so bright they are sometimes the only thing she can and wants to see. She dedicates her performance to J—we lost our grip on the thread that once tethered you here, and it was the tail of a kite.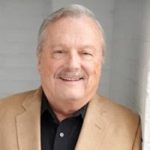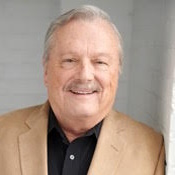 Patrick Conner (Quinn/Teller) returned to acting again in 2011 following a career teaching English at WVU. Recent stage work includes Grandfather Trent in The Old Curiosity Shop for PICT; Gaston, the amorous Frenchman in Throughline Theatre's production of Steve Martin's Picasso at the Lapin Agile; Al Lewis in Neil Simon's The Sunshine Boys for Morgantown's M.T. Pockets Theatre; and Candy in John Steinbeck's Of Mice and Men for New York-based Empirical Theatre. He acts in immersive experiences with Bricolage Productions of Pittsburgh and was most recently featured on screen in the Showtime series American Rust. He was also named Best Actor at The Haunted Oak Film Festival, 2018, for his role of Grandpa in Carnegie Screenwriters' short film, Saving Grandpa.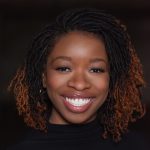 Elexa Lindsay Hanner (Maya/Satya) graduated from the School Of Theater of Penn State University as a Musical Theatre alum (MT 21'). She is grateful for the team she has been a part of, for they have all worked so hard to make this moment successful, special, and bright. She has always been excited about character development and script analysis. Diving into a show like Pyramid Builders has given her this opportunity. This play has so many gems within it! She is thankful for the time spent with this show and everyone involved. Credits include: A Midsummer Night's Dream In Harlem: Cobweb (understudy; performed), Jitney: Rena, Tick, Tick…Boom!: Susan, The Lucky Boy: MC Gramma, Caroline, Or Change: Washing Machine, Cabaret: Fraulein Schneider, and To Kill a Mockingbird: Helen, u/s Calpurnia. Instagram: @elexawithane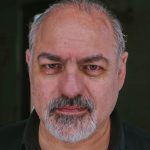 David Ogrodowski (Reveler/Militia Member) is a writer, director and producer, and an award-winning actor. He has worked in theaters ranging from the Benedum for Pittsburgh Opera, McKeesport Little Theater, the August Wilson Center, in the production of The Shawshank Redemption where he played Warden Stammas. and most recently Throughline Theater, for their production of A View from the Bridge where he played Mr. Alfieri. In film, he is most known for his work on Flicker for Bloody Disgusting, directed by Tom Savini, The Interrogation of Timmy E. on YouTube, directed by Dan Duthie, Body Farm, on Amazon Prime, directed by Branden Keenan and Nick Lamantia, Herrings The Series, on IFC, directed by Keith Chamberlain, Flatwoods, on Amazon Prime, directed by Jamie Lockhart, Clay Zombies, on Tubi, directed by Jake Jolie, AbSolved Episodic Narrative, currently in International Web Series Festivals, directed by Kevin Hejna, and most recently, Fire, directed by Samuel Diggs, currently in film festivals.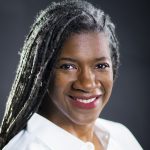 Karla C. Payne (Gladwell, Anita/Octavia) is an actor, voice-over talent, singer and poet who has appeared in countless productions for several theater companies, including The Barnstormers Theatre (NH), New Horizon Theater (PA), and Pittsburgh Playwrights Theater Company (PA), where she most notably appeared as Berniece in their 2015 production of August Wilson's The Piano Lesson. Karla was most recently featured in a film short entitled, As I Please, scored by the Grammy Award-winning Pittsburgh Symphony Orchestra.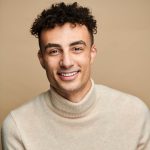 Brenden Peifer (Reveler/Militia Member) is so excited to be performing in his first show with Pittsburgh Playwrights! Before graduating from the University of Pittsburgh, he began his professional acting career in the Prime Stage production I Know Why the Caged Bird Sings directed by Monteze Freeland. After graduating, he continued his acting career at City Theater, performing in One Night in Miami (Jamaal). Most recently, he appeared in A Midsummer Night's Dream in Harlem (Demetrius) at the Pittsburgh Public Theatre. Other credits there include A Raisin in the Sun (George Murchison) and August Wilson's Two Trains Running (Sterling). He has appeared in shows for the New Hazlett's CSA Series, Bricolage, New Horizon Theatre, FolkLab, and PPT's PlayTime series. He loves teaching and sharing the gift of storytelling with PPS students and he'd like to thank his family for their unwavering love and support. Instagram: @brendenpeifer
Creative Team
| | |
| --- | --- |
| Playwright | Karuna Das |
| Director | Bianca LaVerne Jones* |
| Stage Manager | Ashley Southers |
| Scenic Designer | Richard H. Morris Jr. |
| Costume Designer | Cheryl El Walker |
| Lighting Designer | Latrice Lovett |
| Sound Designer | Ben Cain |
| Media Designer | Anquanette Shelton |
*Member of SDC (Stage Directors and Choreographers Society)


All original music by Ben Cain.
About the Creative Team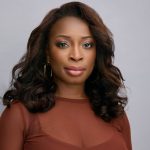 Bianca LaVerne Jones (Director) is a multi-hyphenate artist; actress and director. Pittsburgh audiences will recognize Bianca as Camae in The Mountaintop at City Theater in 2014, and as Kendra in American Son at Pittsburgh Public Theater in 2020 (production cut short on March 12, 2020 due to pandemic). In addition, Bianca directed Pittsburgh Public's Christmas 2020 Zoom production of Mad Guys by Brian Pope. In 2021, Bianca made her Broadway debut as Associate Director on Chicken And Biscuits. Currently running at Asolo Rep in Sarasota, FL is Bianca's Chicken And Biscuits until April 13. Regional productions also include Eureka Day, Head Above Water: The Esther Rolle Story and Glorious World of Crowns Kinks and Curls. Bianca was Associate Director on the developmental Broadway production of Thoughts Of A Colored Man (Syracuse Stage and Baltimore Center Stage). Bianca's directorial productions have been staged at Syracuse Stages, Baltimore Center Stage, NJPAC, Classical Theater of Harlem, Teatro Latea, Playwrights Horizon, HERE Arts, Billie Holiday Theater, Carne Theater. During the pandemic Bianca has directed for several theater companies who kept the flame. Bianca directed episodes 108 and 109 of the Emmy nominated The Gaze: No Homo web series, BOLD, Aye Defy, Hedgepig, Pittsburgh Public, Classical Theater of Harlem and various others. Bianca is 2019 Broadway World Best Actress. Most recently, performed as Sandra in Oregon Shakespeare Festival's 2022 West Coast premiere of Confederates. Bianca is the first African-American woman to graduate with a Master's degree in directing from the London Academy of Music and Dramatic Arts. She attended North Carolina School of the Arts, SUNY Purchase Acting Conservatory and Yale School of Drama for acting. Thank you to Pittsburgh Playwrights for having me. Please visit biancalavernejones.com for more!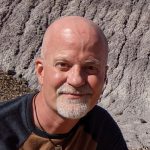 Karuna Das (Playwright) is the pen and spirit name of Pittsburgh-based writer Kyle Bostian. He holds an MFA in Playwriting and a PhD in Theatre and Dramaturgy. His dramatic work has been staged at professional and university venues and honored in national and international contests. His short piece Irony of the Second Degree appears in the collection 24 Gun Control Plays and has been performed around the world. As a dramaturg or director, Kyle has helped develop scripts by Arthur Kopit (Tony nominee and Pulitzer finalist), Lucy Alibar (Oscar nominee), PPTCO's Mark Clayton Southers, and many others. Aside from PPTCO, he's worked locally with Playhouse REP, Hiawatha Project, 12 Peers Theater, off the Wall Productions, Pittsburgh PACT, NEW stAGE, and Future Tenant. He's taught playwriting at Point Park University, the University of Wisconsin – Stevens Point, Florida State University, and the Asolo Theatre, and he served as lead mentor for the Young Playwrights Festival at Atlanta's Horizon Theatre for six years. As Karuna Das, Kyle has published short fiction, creative nonfiction, and poetry in literary journals and two novels with small press DX Varos. His sci-fi work Kat's Cradle: Webolution Book One was named an Independent Press Award 2023 Distinguished Favorite in Visionary Fiction. His "fictionalized memoir" Sex, Drugs & Spiritual Enlightenment (but mostly the first two) was released in March 2023. For more information, visit karunadaswriter.com.
Ben Cain (Sound Designer, Original Music) is an actor and sound designer. He is a huge fan and family member of PPTCO who is always honored to work with this company and Mark Southers. As an actor he can be seen on Bel-Air on Peacock, Long Slow Exhale on Spectrum/BET and coming in June to Lifetime in Buried in Barstow. Doing sound design is a passion that has grown over the years and he looks forward to doing more.
Cheryl El-Walker (Costume Designer) is an award-winning costume designer and makeup artist who is also a veteran stage actor from Pittsburgh. She is the resident costume/makeup artist for the Pittsburgh Playwrights Theatre Company. Her creative work in various venues has earned her several Onyx awards from the African American Council of the Arts (AACTA): Best Make-up Artist (2007); Best Costume for a Musical for Christmas Is Coming Uptown (2008); Best Leading Actress for Freeman (New Horizon Theatre, 2008); Best Costume Design for a Play (Pittsburgh Playwrights Theatre Company, 2008, 2009, 2010, 2012) and the PPTCO 2012 Legacy Award. In 2013, Cheryl debuted another one of her skills and received PPTCO's Theater Festival in Black and White Award for Best Director. Most recently, Cheryl was seen in PPTCO's Savior Samuel as Virginia. Cheryl is an alumna of Point Park University and is pleased to announce that she has done costume, makeup and special effects for all ten August Wilson plays.
Latrice Lovett (Lighting Designer) is a native of Washington, DC who currently resides in High Point, NC. She has done lighting in several different genres of the performing arts including dance, theatre, musical theatre, live concerts and opera. She completed her bachelor's degree at North Carolina Central University in Technical Theatre. She has also received her MFA in Design & Technology from University of Missouri-Kansas City where she studied Lighting Design. She is currently creating lighting designs and working on other lighting projects under her company Lovett Lighting LLC.
Richard H. Morris Jr. (Scenic Designer) is a Cleveland, Ohio based scenic and lighting designer. He will be making his Stratford Festival debut with Wedding Band in 2023. Recent designs include Wine in the Wilderness (Two River Theatre), Two Trains Running (Pittsburgh Public Theatre), Twelfth Night (Cleveland Playhouse). Mr. Morris has designed scenery for over 160 productions, and was the recipient of the National Black Theatre Festival's award for Outstanding Achievements in Scenic Design. In 2013 Mr. Morris was Keynote Speaker at Alabama State University on African Americans in Scenic Design. He is currently Technical Director/Resident Scenic Designer for Weathervane Playhouse in Akron, Ohio. Mr. Morris holds a B.A. in Scenic and Lighting Design from Kent State University.
Ashley Southers (Stage Manager) Ashley has always had a passion to pursue the arts. She loves working alongside her family at Pittsburgh Playwrights Theater Company. She considers herself a jack of all trades as well as a D-I-A-P (Do-It-All-Person). She graduated from Point Park University in 2018, with a Bachelor's Degree in English/Creative Writing. In her free time, she loves writing, watching movies, and hanging out with family, friends, and her dogs Cocoa and Bentley. She would like to thank her father Mark Southers for being an inspiration for her upbringing. She always enjoys challenging herself, and expanding her creativity through the arts. She would like to thank her family, her theater family, Jamaica Johnson for being her right hand, and Bianca LaVerne Jones for being so amazing and fun to work with.
Crew
| | |
| --- | --- |
| Scenic Painting | Ger McMullen, Irelynd McClanahan |
| Scenic Construction | Diane Melchitzky, Raymond James Jr., Momar Milliones, Zach Biden |
| Props | Frank Dowling, Austin Sills, Ashley Southers |
| Lighting Technician | Marcus Carl Southers |
| Sound Technician | Matt Southers, Jr. |
| Crew | James Howard, Marcus Carl Southers, Matt Southers Jr., Melverse Colbert, Andre Joseph Clayton Southers |
PPTCO Staff and Board
See our staff and board members here.
Sponsors
Pittsburgh Playwrights Theatre Company thanks the following for supporting our season of plays and special projects:
Mid Atlantic Arts Regional Resilience Fund
Hillman Foundation
Allegheny Regional Asset District
Bloomberg Philanthropies
The Heinz Endowments
Advancing Black Arts in Pittsburgh
The Opportunity Fund
Pennsylvania Council on the Arts
The Pittsburgh Foundation
Richard King Mellon Foundation
Eden Hall Foundation
We also thank our donors! Click for a complete list, and learn how to become a PPTCO donor.
Printed program design and editing by Michelle Belan. Cover design by Eric Donaldson.
Online program design and editing by Steven Doerfler.