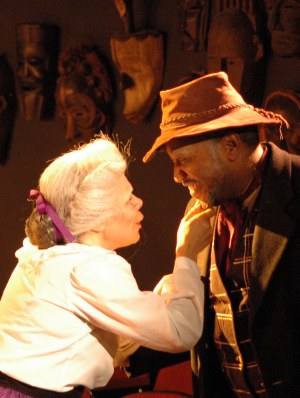 "As in the past, Southers and his company give vitality and depth to Wilson's plays, honoring the often brilliant, always fascinating Pittsburgh playwright."
Gordon Spencer, WRCT Radio
"Chrystal Bates' portrayal of the nearly-three century-old Aunt Ester was nothing short of mesmerizing"
C. Denise Johnson, New Pittsburgh Courier
"Powerful images and heartfelt performances"
Bob Hoover, Post-Gazette
"The richest of all Wilson's plays"
Ted Hoover, City Paper
The Pittsburgh Playwrights Theatre Company in association with the August Wilson Center presents
GEM OF THE OCEAN
By August Wilson
Directed by Mark Clayton Southers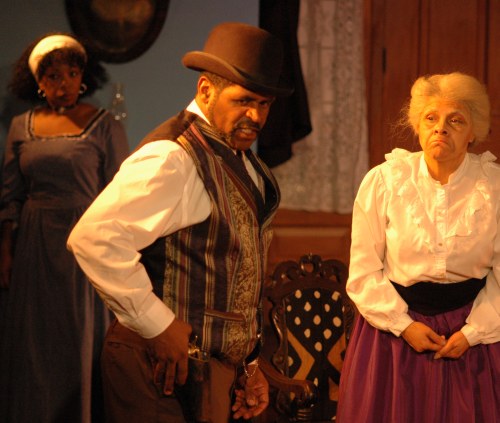 August Wilson's Gem of the Ocean features the potent power of Aunt Ester, Wilson's gatekeeper to spiritual matters, and the hearts of the Hill residents she loves. When Aunt Ester opens her home to the troubled Citizen Barlow, a recent migrant from the rural South, a battle ensues not only within Citizen, who begs Aunt Ester to "wash his soul," but also between Citizen and Caesar Wilks, a stern man of the law, threatened by Citizen's independence and defiance of his authority. As Solly Two Kings becomes a mentor for Citizen and a model of a man, bound by nothing but freedom, Citizen must choose a past steeped in fear, or a future made glorious with destiny and purpose.
Our ninth production of Mr. Wilson's ten play Pittsburgh Century Cycle.
June 1st – June 30th, 2012 (Extended twice!)
At Pittsburgh Playwrights Theater
Reviews: WRCT, Post-Gazette, City Paper, Entertainment Central, New Pittsburgh Courier

Interview: KQV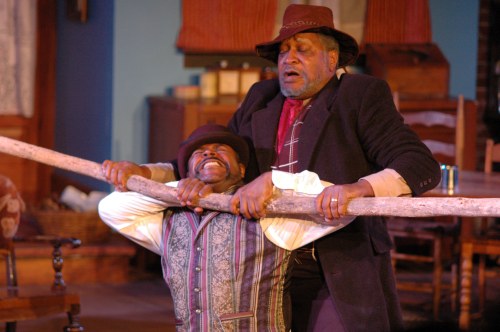 Featuring
Eli – Kevin Brown
Citizen – Jonathan Berry
Aunt Ester – Chrystal Bates
Black Mary – Kim El
Solly Two Kings – Alan Bomar Jones *
Selig – David Crawford *
Caesar – Wali Jamal
* This actor appears courtesy of Actor's Equity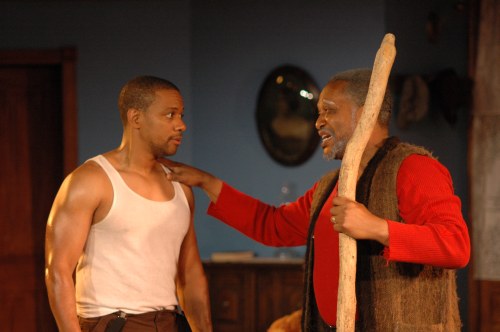 Funding for this event was provided by Advancing Black Arts in Pittsburgh, an initiative of The Pittsburgh Foundation and the Heinz Endowments, and by the Allegheny Regional Asset District (RAD) and Highmark Blue Cross Blue Shield.  Continuing support provided by the Pittsburgh Cultural Trust.  Produced by special arrangement with Samuel French, Inc. New York City.  Photos by Mark Clayton Southers.