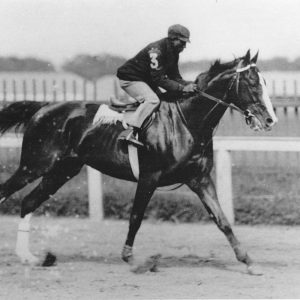 By Mark Clayton Southers
Directed by Corey Rieger
At Madison Arts Center, 3401 Milwaukee Street
October 6th – 29th, 2023
World premiere!
This world premiere drama about Black horse jockeys in the late 1800's is the latest installment in Mark Clayton Southers' 19th Century Collection of plays.
Tickets are $30, with $27 senior/student tickets. All tickets at the door are $35.
Performances:
Fri Oct 6 2023, 8 PM
Sat Oct 7 2023, 2 PM
Sat Oct 7 2023, 8 PM
Sun Oct 8 2023, 3 PM
Thu Oct 12 2023, 8 PM
Fri Oct 13 2023, 8 PM
Sat Oct 14 2023, 2 PM
Sat Oct 14 2023, 8 PM
Sun Oct 15 2023, 3 PM
Thu Oct 19 2023, 8 PM
Fri Oct 20 2023, 8 PM
Sat Oct 21 2023, 2 PM
Sat Oct 21 2023, 8 PM
Sun Oct 22 2023, 3 PM
Thu Oct 26 2023, 8 PM
Fri Oct 27 2023, 8 PM
Sat Oct 28 2023, 2 PM
Sat Oct 28 2023, 8 PM
Sun Oct 29 2023, 3 PM