Hercules Didn't Wade in the Water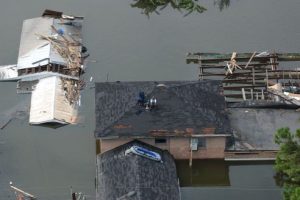 By Michael A. Jones
Directed by Wali Jamal
May 6th – 21st, 2017 – World Premiere!
It is 2005. Two men cling for life on a rooftop, surrounded by murky water, festered with disease and the unknown. Two women are hundred of miles away, striving to see their dreams of life, love and the pursuit of happiness come to fruition. All of this set against the threat of one of America's greatest disasters.
Featuring:
Sam Lothard
Shanita Bivins
Corey Lankford
Shaun McCarthy
Lamar K. Cheston
Producing Artistic Director: Mark Clayton Southers
Artistic Associate: Monteze Freeland
Stage Manager: Katy Cotten
Graphic Design: Eric S. Donaldson
Our productions are supported by:

Help Us Grow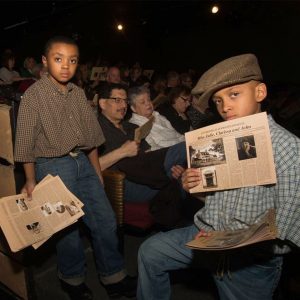 Pittsburgh Playwrights Theatre Company is committed to developing and showcasing the works of local playwrights; from accomplished masters like August Wilson and George S. Kaufman to promising new talents.
Keepin' up with Playwrights
Pittsburgh and St. Louis casts of Miss Julie, Clarissa and John meet in St. Louis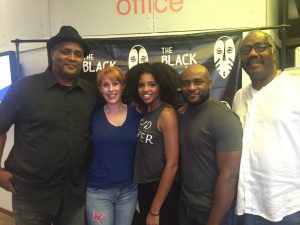 September 2016: The Black Rep in St. Louis, the largest professional African-American theatre company in the nation, opened its 40th season with Pittsburgh playwright Mark Clayton Southers' Miss Julie, Clarissa and John. The production was picked up after its world premiere at Pittsburgh Playwrights Theatre in March 2016. Miss Julie received rave reviews both in Pittsburgh and St. Louis!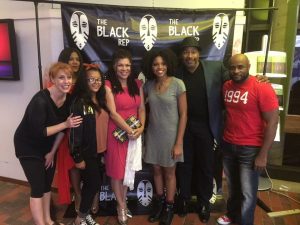 Veteran actors Crystal Bates (Clarissa) and Kevin Brown (John) from the first production of Miss Julie traveled to the Midwest to give support to the sophomore production and had an opportunity to see their characters played by different actors.
Playwrights hopes to keep the momentum going and see more productions of Miss Julie, Clarissa and John on national and international stages in the future.
PPTCO World Premiere Miss Julie, Clarissa and John heads to Edinburgh Fringe Festival, National Black Theatre Festival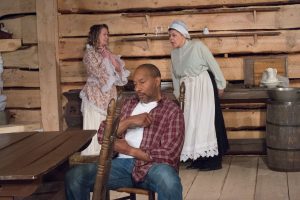 March 2017: Pittsburgh Playwrights Theatre Company will travel this summer to the prestigious Fringe Festival in Edinburgh, Scotland and the National Black Theatre Festival in Winston-Salem NC, with last season's hit play Miss Julie, Clarissa and John by Mark Clayton Southers. The production will feature its original cast, pictured here: Chrystal Bates, Kevin Brown and Tami Dixon.
We have received a generous matching grant of $10,000 for this production. You can double the impact of your donation by donating today.