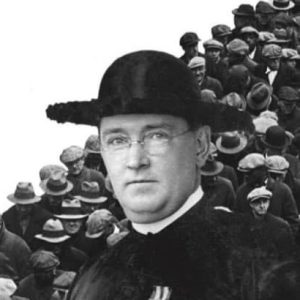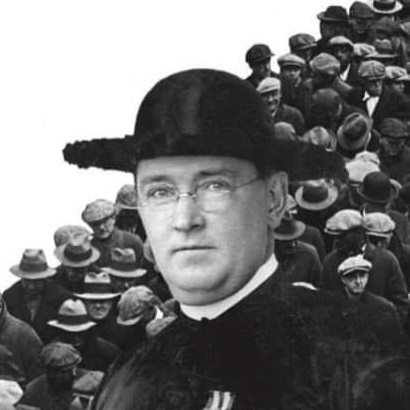 The Ballad Of Fr. James Cox.
Book, music and lyrics by Ray Werner
Composer and Music Director: Dwayne Fulton
With arrangements by Mike Gallagher, Bruce Foley, Jerry McCarthy & Walter Woodward
Directed by Gregory Lehane
March 17th – 26th, 2023 (New dates)
At Madison Arts Center, 3401 Milwaukee Street

A new musical about the amazing Pastor of Old St. Patrick's in The Strip who fed over 3 million meals to the homeless during The Great Depression.
This production runs approximately 90 minutes, with no intermission. Read the online program here.
Reviews: Pittsburgh Owlscribe
On March 10th, Pittsburgh Playwrights Theatre announced that the opening of Shantytown would be postponed by six days due to delays in construction at our new building. Ticket holders of affected performances should contact us to select a new performance or receive a full refund. Shantytown will now open March 17th, with added performances as shown below.
Performances:
Fri Mar 17 2023, 8 PM
Sat Mar 18 2023, 2 PM
Sat Mar 18 2023, 8 PM
Sun Mar 19 2023, 2 PM
Wed Mar 22 2023, 8 PM
Thu Mar 23 2023, 8 PM
Fri Mar 24 2023, 8 PM
Sat Mar 25 2023, 2 PM
Sat Mar 25 2023, 8 PM
Sun Mar 26 2023, 2 PM
Also available: Save with a season subscription!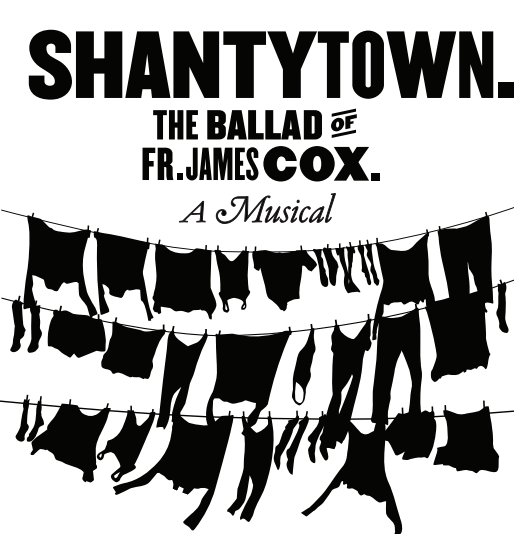 Featuring:
*Members of Actors Equity Association
Some facts about Fr. James Renshaw Cox
The youngest pastor of the smallest and poorest parish in the Diocese of Pittsburgh. The Pastor of the Poor and Mayor of Shantytown.
Fed 2 1/2 million people in about 3 years. Raised 3 million dollars.
Invented food stamps (food script, he called it).
Was the first preacher on national radio, station WJAS.
First priest to run for President of the United States.
Led 40,000 jobless on the first jobless march on Washington, about 20,000 made it.
First priest to get a Masters degree from the University of Pittsburgh.
Volunteered for the First World War (called The Great War back then).
Fought antisemitism and railed against antisemites Fr. Charles Coughlin and Henry Ford.
Went on trial for conspiring to fix a lottery and federal mail fraud; saved by Henry Ellenbogen and a hung jury.
He died in 1951 at the age of 65. There were 4 simultaneous funeral masses, and 10,000 mourners poured out onto 17th and Liberty.
About Ray Werner
Ray Werner (book, music, lyrics) is an author, musician, artist, Irish culturalist, and former ad agency executive. He is one of Pittsburgh Playwrights Theatre Company's most produced playwrights. On Saturday, March 11, before Shantytown's opening night, he will serve as Grand Marshal in Pittsburgh's 2023 St. Patrick's Day Parade. The parade ends downtown at The Red Door on the Boulevard of the Allies.
About The Red Door
The Red Door, operated by the Diocese of Pittsburgh, first began its service to feed the homeless in 1929, and continues this important work today. In recognition of and thanks to all who serve the homeless at the Red Door, there will be an auction after every performance of Shantytown to win a gift certificate from various merchants in The Strip, and with all proceeds from the auction donated to The Red Door. Merchants include Penn Mac, Papa J's, Bar Marco, Roland's, The Harp and Fiddle, Penn Ave Fish, and others. Learn more about the Red Door and support them here.