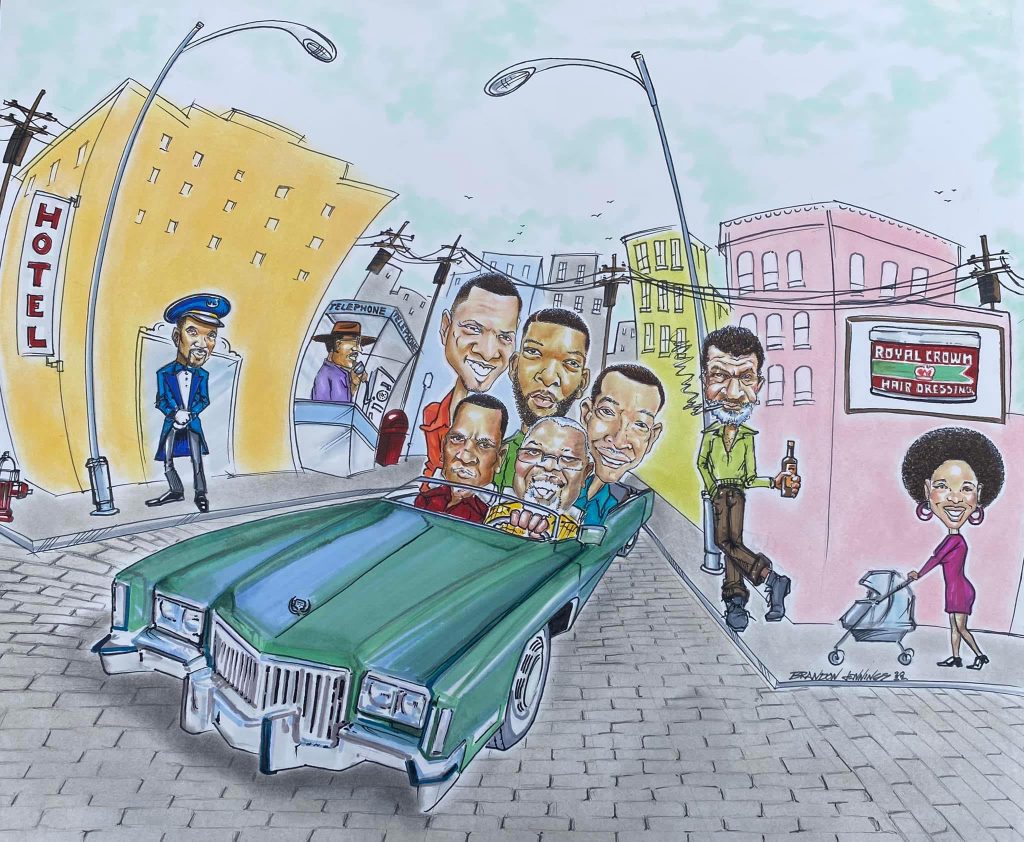 Jitney
By August Wilson
Directed by Mark Clayton Southers
An outdoor production at August Wilson House, 1727 Bedford Avenue in the Lower Hill.
August 12th-September 18th 2022, Thursday-Saturday at 8 PM, and Sunday at 5 PM.
| | |
| --- | --- |
| Becker | Sala Udin |
| Booster | Jonathan Berry |
| Doub | Chuck Timbers |
| Philmore | Boykin Anthony |
| Rena | EIexa Hanner |
| Shealy | Roosevelt Watts |
| Youngblood | Richard McBride |
| Fielding | Mike Traylor |
| Turnbo | Les Howard |
| Becker (at certain performances) | Kevin Brown |
| Youngblood (at certain performances) | Dionysius Akeem |
Setting: A worn-down gypsy cab station in Pittsburgh, in early autumn 1977. Jitney runs about 2 hours 20 minutes, plus one intermission.
Jitney is co-presented with August Wilson House.
Read our cast interviews here.
About the cast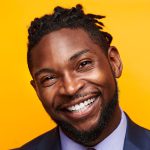 Dionysius Akeem (Youngblood on Aug. 18-21, Sept. 8-11) is proud to work with Pittsburgh Playwrights Theatre again, having last performed on their stage in his debut professional performance in Where I First Saw The Light as part of their Theatre Festival in Black and White. Dionysius studied acting for theatre and film at CCAC South Campus and has since worked professionally as a member of the Screen Actors Guild on several commercials, TV shows and films such as Faith under Fire, Gone, An American Pickle, and most recently American Rust. In 2016 Dionysius worked personally alongside Denzel Washington and the cast of Fences as an understudy during their rehearsals for the film. Today he continues to work with Docherty Talent Agency pursuing a professional career as a performer.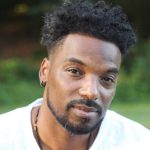 Boykin Anthony (Philmore) is a native of Pittsburgh PA. He started his acting career with Kuntu Repertory Theater, under the tutelage of Dr. Lillie. He performed in such plays as Good Black Don't Crack, Journey of the Spirits, and Among the Best: The Pittsburgh Crawfords and The Homestead Grays. He would later go on to work with other theater companies, like Pittsburgh Playwrights (Ubuntu Holiday), New Horizons (Detroit 67), Damascus (Wine in the Wilderness), and Prime Stage (A Lesson Before Dying). He's also done a lot of film, television, commercial, and voice over work, and is currently the new voice of Sheetz. He was formerly known as LaMar Darnell Fields.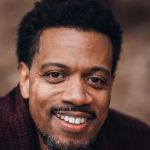 Jonathan Berry (Booster) is best known for his work at the following Pittsburgh area theater companies: Kuntu Repertory Theatre, New Horizons Theatre, and Pittsburgh Playwrights Theatre. He has earned acclaim for powerful performances in the following plays written by Pittsburgh's own world-renowned, Tony Award-winning playwright, August Wilson: Fences, Joe Turner's Come and Gone, Two Trains Running, Seven Guitars, Jitney, Gem of the Ocean, and Ma Rainey's Black Bottom. Jonathan is also known for his heartfelt portrayal of a church pastor and his narration of playwright Langston Hughes's Black Nativity. Jonathan can be seen in the following movies: Enough Is Enough, Lightweight, The Next Three Days, Forlorning, and Cha Cha Real Smooth. Jonathan is absolutely thrilled and he feels honored and privileged to reprise his role as Booster in Pittsburgh Playwrights Theatre's presentation of August Wilson's Jitney.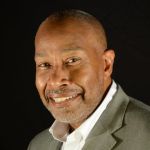 Kevin Brown (Becker, Thursday performances) has appeared in seven of August Wilson's 10-play American Century Cycle. Brown appeared in New Horizon Theater's world premiere Queens of the Blues as Thomas Dorsey, the father of gospel music. He recently filmed a remake of the classic "crying Indian" commercial for PRC's antilittering campaign. Brown's additional theater credits include Jitney, King Hedley II, Gem of The Ocean, Radio Golf, Comfort Zone, Romance, Do Lord Remember Me, Driving Miss Daisy, Gospel at Colonus, Beautiful Dreamers, Last of the Line, Livin' Fat, Bubbling Brown Sugar, Flight, Jelly's Last Jam, Mahalia Jackson: Standing on Holy Ground, Get Ready, Blue, Sophisticated Ladies, The Billie Holiday Story at the Grahamstown Theater Festival (South Africa) and Miss Julie, Clarissa and John (in Pittsburgh twice and at the National Black Theatre Festival and Edinburgh Festival Fringe).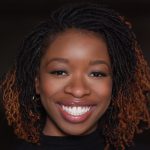 EIexa Hanner (Rena) is a Pittsburgh veteran who is proudly representing The School Of Theater of Penn State University as a Musical Theatre alum (MT 21'). She is grateful for the team she has been a part of, for they have all worked so hard to make this production successful and bright. Jitney is such a great show to present to the people of today. Jitney provides the opportunity to learn about black love, Legacy, and the lifestyles of the black community within the 70's. Credits include: Tick, Tick…Boom! (Susan), The Lucky Boy (MC Gramma), Caroline, Or Change (Washing Machine), Cabaret (Fraulein Schneider), and To Kill a Mockingbird (Helen, U/S Calpurnia). Thanks and Love to: God, Dad, Sisters, Penn State University, and Mark Clayton Southers!! IG: @elexawithane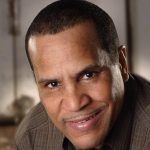 Les Howard (Turnbo) is an accomplished actor, beginning his acting career many years ago as a member of the former and prestigious D.C. Black Repertory Company, founded by actor Robert Hooks, in Washington, D.C. Les has had many fine performances, here in Pittsburgh, for such theaters as Pittsburgh Playwrights Theater Co., New Horizon Theater, Gargaro Productions and the former Kuntu Repertory Theater. Les may be best remembered, previously, as Turnbo in PPTCO's past highly successful production of August Wilson's Jitney and as The Great Father in Pittsburgh Festival Opera's critically acclaimed, and award-winning production of A Gathering of Sons, both directed by Mark Clayton Southers. Les also produced and hosted his own local public access variety television show here in Pittsburgh entitled The Howard Entertainment Showcase. Les is thrilled to be reviving his performance of Turnbo in this current production of Jitney.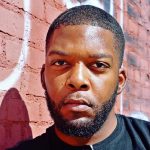 Richard McBride (Youngblood) is thrilled to be a part of this legendary production of Jitney. He studied Musical Theatre at Point Park University here in Pittsburgh. Richard most recently served as understudy in Pittsburgh Public Theatre's production of Two Trains Running by August Wilson. Richard was last directed by Mark Southers in Black Theatre Troupe's production of A Soldier's Play in Phoenix, Arizona. He is excited to share the stage with these giants in the Wilson world, and is grateful to Mark Southers and Pittsburgh Playwrights for the opportunity to bring Youngblood to life!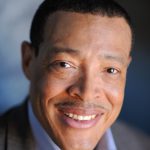 Charles E. Timbers Jr. (Doub), better known Chuck, is a member of SAG/AFTRA and has been performing for more than 3 decades in many stage productions here in Pittsburgh and across the country. He is best known for his role as Cutler in the August Wilson play Ma Rainey's Black Bottom, for which he received a Best Actor award in Columbus Ohio and was mentioned in the Pittsburgh Post-Gazette as best supporting actor. Charles has performed with the Pittsburgh Opera in The Summer King: The Josh Gibson Story, the Mendelssohn Choir as narrator in Let My People Go: A Spiritual Journey, the Harriet Tubman story. He has appeared in several movies including The Jacksons: An American Dream as Dr. Hayes. Charles has also appeared with PPTCO in Fences. Charles recently performed with the Sherri Lynn production of The Bold and The Sanctified in Chicago and most recently in the New Horizons production of One Monkey Don't Stop No Show. He is a board member and affiliate artist of the Demaskus Theater Collective which has a residency with the August Wilson African American Cultural Center and Arts Renaissance Collective. He is grateful to be performing with PPTCO and sharing the stage in this production of Jitney with a cast of talented artists.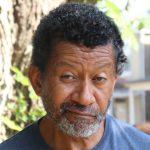 Mike Traylor (Fielding) is celebrating 50 years in theatre. Favorite roles include Shylock in The Merchant of Venice, Sgt. Waters in A Soldier's Play, Booth in Top Dog/Underdog, Estragon in Waiting for Godot, Clov in Endgame, Miss Roj in The Colored Museum, Oberon in A Midsummer Night's Dream, which he also directed, as well as being in eight of the August Wilson plays. Favorite shows as a director include Bug, The Maids, The Sunset Limited, The Amen Corner, Frozen, The Zoo Story, Birdbath, Funnyhouse of a Negro, and The Death of the Last Black Man in the Whole Entire World. Mike has a B. S. in Theatre from Northern Arizona University, has directed The Wiz and The Lion King for youth, and has written a horror miniseries entitled Lucky Day, which he will also direct. Thanks, Mark!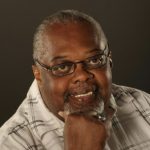 Sala Udin (Becker), Rob Penny, and August Wilson attended elementary school together in the Lower Hill District and remained life-long friends. It was this friendship that helped to establish the Black Horizon Theatre, where Rob and August first cut their teeth, moving from poetry to playwriting. Mr. Udin played the leading roles in most of the Black Horizon plays during the late '60's and '70's and was asked to play the role of Becker, when August's first staged play Jitney was mounted in 1982. Sala Udin understudied for Ma Rainey's Black Bottom in San Francisco, 1986 and played the role of Sunshine in Melvin Van Peebles' Ain't Supposed To Die A Natural Death, and other plays also in San Francisco. Mr. Udin collaborated with Elva Branson in 1993 to resurrect the New Horizon Theatre, where he served for several years as Chairman of the Board of Directors. Mr. Udin played the role of Holloway in the Pittsburgh Public Theater's 1994 production of Two Trains Running, reprising the role for PPTCO's 2008 production, and Becker in PPTCO's 2010 production of Jitney. Mr. Udin served for 11 years on Pittsburgh City Council, and in 1996 helped launch the August Wilson Center for African American Culture and has served on its board. He currently serves as a board member for Pittsburgh Public Schools.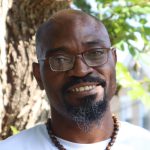 Roosevelt Watts (Shealy) is a Louisiana native who resides in Phoenix, Arizona. He considers himself a "Renaissance Man" who expresses himself through painting, graphic design, playwriting, acting and performing, public speaking and event hosting, and professionally as an Instructional Designer. Roosevelt was last seen on stage in Black Theatre Troupe's production of A Soldier's Play in 2022 where he met Mark Southers. He has been performing in theatre for 12 years and was inspired to write his own stage plays by learning about August Wilson. Some of the productions he has been honored to be a part of are Black Nativity, Radio Golf, Fences, Tommy J & Sally, Fathers & Other Strangers, Raisin in the Sun, The Death of the Last Black Man in the Entire World, and others. He is honored and humbled to now be a part of Jitney in Pittsburgh, PA with Pittsburgh Playwrights.
Crew
| | |
| --- | --- |
| Playwright | August Wilson |
| Director | Mark Clayton Southers |
| Stage Manager | Shanita Bivins, Sam Lothard |
| Assistant Stage Manager | Trysta Fields |
| Sound Designer | Ben Cain |
| Lighting Designer | Latrice Lovett |
| Costume Designer | Cheryl El-Walker |
| Set Design | Mark Clayton Southers |
| Set Construction | Diane Melchitzky |
| Scenic Painter | Diane Melchitzky |
| Fight Director | Randy Kovitz |
| Sound Technician | Matthew Southers |
| Lighting Technician | Marcus Southers |
| Props | Austin Sills |
| Crew | Kaleb Delopre, Gaj Walker |
Crew Biographies
Playwright | August Wilson (April 27, 1945–October 2, 2005) authored Gem of the Ocean, Joe Turner's Come and Gone, Ma Rainey's Black Bottom, The Piano Lesson, Seven Guitars, Fences, Two Trains Running, Jitney, King Hedley II, and Radio Golf. These works explore the heritage and experience of the descendants of Africans brought to North America, decade by decade, over the course of the twentieth century.
These plays form a compilation entitled The American Century Cycle. Mr. Wilson's plays have been produced on Broadway, at regional theaters across the country and all over the world. In 2003, he made his professional stage debut in his one-man show, How I Learned What I Learned. His works garnered many awards including Pulitzer Prizes for Fences (1987) and for The Piano Lesson (1990); a Tony Award for Fences; Great Britain's Olivier Award for Jitney and Ma Rainey's Black Bottom, as well as seven New York Drama Critics Circle Awards for Ma Rainey's Black Bottom, Fences, Joe Turner's Come and Gone, The Piano Lesson, Two Trains Running, Seven Guitars, and Jitney. Additionally, the cast recording of Ma Rainey's Black Bottom received a 1985 Grammy Award, and Mr. Wilson received a 1995 Emmy Award nomination for his screenplay adaptation of The Piano Lesson. Mr. Wilson's early works included the one-act plays The Janitor, Recycle, The Coldest Day of the Year, Malcolm X, The Homecoming, and the musical satire Black Bart and the Sacred Hills. Mr. Wilson received many fellowships and awards, including the Rockefeller and Guggenheim Fellowships in Playwriting, the Whiting Writers Award, 2003 Heinz Award, was awarded the 1999 National Humanities Medal by President Bill Clinton, and received numerous honorary degrees from colleges and universities, as well as the only high school diploma ever issued by the Carnegie Library of Pittsburgh. He was an alumnus of New Dramatists, a member of the American Academy of Arts and Sciences, a 1995 inductee into the American Academy of Arts and Letters, and on October 16, 2005, Broadway renamed the theater located at 245 West 52nd Street – The August Wilson Theatre. Today, he is considered one of America's finest playwrights. New York Public Radio recorded all ten plays in The American Century Cycle at the Greene Space, casting many of the actors that worked on the original productions. PBS aired a documentary on Mr. Wilson entitled The Ground On Which I Stand, as part of the American Masters series. A feature film adaptation of Fences released in 2016 was nominated for the Best Picture Oscar and received many more awards. Mr. Wilson was born and raised in the Hill District of Pittsburgh, Pennsylvania and lived in Seattle, Washington at the time of his death in 2005. He is immediately survived by his two daughters, Sakina Ansari and Azula Carmen Wilson, and his wife, costume designer Constanza Romero, who is the executor of his estate.
Director & Producing Artistic Director | Mark Clayton Southers and his family of five reside in Pittsburgh's historic Hill District. He is an award-winning playwright, photographer, scenic designer, theatrical producer and stage director. He is the founder and producing Artistic Director of the Pittsburgh Playwrights Theatre Company where he has produced well over 150 full-length and one-act plays, including August Wilson's complete ten-play American Century Cycle. Mr. Southers is a published poet and playwright as well. His play Ma Noah was the recipient of the 2004 Theodore Ward prize at Columbia College, Chicago. His poem play Angry Black Man Poetry aka End Angered Species had a successful run at Teatr Śląski in Katowice, Poland in 2009. His play Miss Julie, Clarissa and John was featured at the 2017 National Black Theatre Festival and also had a three week run at the 2017 Edinburgh Festival Fringe in Scotland. He was the Artistic Director for the 2016 year-long August Wilson Festival at Short North Stage in Columbus Ohio. Mark is a member of the Dramatists Guild of America, a board member of the August Wilson House and the former Artistic Director of the August Wilson Center in Pittsburgh PA. www.markclaytonsouthers.com
Stage Manager | Shanita Bivins has stage managed three August Wilson plays (Ma Rainey's Black Bottom, Seven Guitars and King Hedley II) and is happy to be back, working on this Pittsburgh premiere. Shanita is Pittsburgh born and raised, and grew up on the Northside. After spending the last few years on and behind the stage, she has learned so much and gained much-appreciated experience. Following this production, she will be continuing her passions of acting, producing, and stage managing.
Sound Designer | Ben Cain is an actor and sound designer. He is a huge fan and family member of PPTCO who is always honored to work with this company and Mark Southers. As an actor he can be seen on Bel-Air on Peacock, Long Slow Exhale on Spectrum/BET and coming in June to Lifetime in Buried in Barstow. Doing sound design is a passion that has grown over the years and he looks forward to doing more.
Lighting Designer | Latrice Lovett is a native of Washington, DC who currently resides in High Point, NC. She has done lighting in several different genres of the performing arts including dance, theatre, musical theatre, live concerts and opera. She completed her bachelor's degree at North Carolina Central University in Technical Theatre. She has also received her MFA in Design & Technology from University of Missouri-Kansas City where she studied Lighting Design. She is currently creating lighting designs and working on other lighting projects under her company Lovett Lighting LLC.
Costume Design | Cheryl El-Walker is an award-winning costume designer and makeup artist who is also a veteran stage actor from Pittsburgh. She is the resident costume/makeup artist for the Pittsburgh Playwrights Theatre Company. Her creative work in various venues has earned her several Onyx awards from the African American Council of the Arts (AACTA): Best Make-up Artist (2007); Best Costume for a Musical for Christmas Is Coming Uptown (2008); Best Leading Actress for Freeman (New Horizon Theatre, 2008); Best Costume Design for a Play (Pittsburgh Playwrights Theatre Company, 2008, 2009, 2010, 2012) and the PPTCO 2012 Legacy Award. In 2013, Cheryl debuted another one of her skills and received PPTCO's Theater Festival in Black and White Award for Best Director. Most recently, Cheryl was seen in PPTCO's Savior Samuel as Virginia. Cheryl is an alumna of Point Park University and is pleased to announce that she has done costume, makeup and special effects for all ten August Wilson plays.
Fight Director | Randy Kovitz has staged fights for many Playwrights productions, including Seven Guitars, Jitney, Corps Values, In The Heat of the Night and others. Also for PPTCO, he directed August Wilson's The Janitor and Andre Kimo Guest's Apple Says Yes for the Theatre Festival in Black and White. His fights have appeared on and off Broadway, at the Kennedy Center, Mark Taper Forum, Yale Rep, South Coast Rep and many others. Highlights include the world premiere productions of Angels in America and Burn This, the Broadway production of The Kentucky Cycle, Sir Peter Hall's Midsummer Night's Dream and four seasons at the Tony-winning Utah Shakespearean Festival. Film credits include The Ballad of the Sad Café with Vanessa Redgrave and Keith Carradine, the animated feature Quest for Camelot, The Addams Family — as fencing double for Raul Julia — and Racing Daylight with David Strathairn. Randy is also an actor with many stage, film and TV roles to his credit, and an award-winning film director.
PPTCO Staff and Board
See our staff and board members here.
Sponsors
Pittsburgh Playwrights Theatre Company thanks the following for supporting our season of plays and special projects:
Mid Atlantic Arts Regional Resilience Fund
Hillman Foundation
Allegheny Regional Asset District
Bloomberg Philanthropies
The Heinz Endowments
Advancing Black Arts in Pittsburgh
The Opportunity Fund
Pennsylvania Council on the Arts
The Pittsburgh Foundation
Richard King Mellon Foundation
Eden Hall Foundation
We also thank our donors! Click for a complete list, and learn how to become a PPTCO donor.
Jitney artwork by Brandon Jennings.
Printed program design and editing by Michelle Belan.
Online program design and editing by Steven Doerfler.