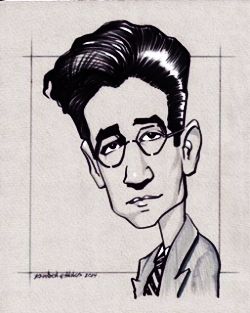 By George S. Kaufman and Marc Connelly
Directed By Corey Rieger
September 26 – October 11, 2015
Though brimming with good intentions, the bubbly but meddling Dulcy seems to always cause calamity whenever she puts her mind to helping her husband. This wonderfully quirky 1921 comedy was penned by Pittsburgh native George S. Kaufman, often called Broadway's greatest comic playwright, and frequent collaborator Marc Connelly, a native of McKeesport (and both Pulitzer Prize winners). In our rollicking production, directed by Corey Rieger, the setting is updated from the roaring '20s to 2015.
Featuring Wali Jamal, Trevor Butler, LaMar Darnell Fields, Luke Chamberlain, Melessie Clark, Matthew Robison, David Crawford, Gayle Pazerski, Sara Fisher, Corey Rieger, Brian Czarniecki.