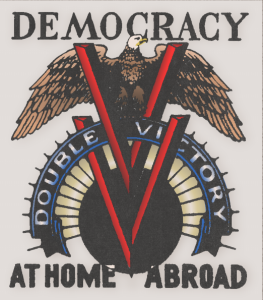 By Carole Eglash-Kosoff
Directed by Mani Bahia
At the Trust Arts Education Center, 805 Liberty Avenue, 4th floor
May 14th-29th, Thursday through Saturday at 8 PM, Sundays at 3 PM (preview May 13th)
Thank you for joining us as we return to in-person productions with The Double V, a Pittsburgh premiere, and the real-life story of the start of the Civil Rights movement, right here in Pittsburgh! We'll follow this production with our signature Theatre Festival in Black & White, presented free as part of the Three Rivers Arts Festival in June. Then we'll stage August Wilson's classic, Jitney, outdoors at August Wilson House in the lower Hill in August. Tickets are now on sale.
| | |
| --- | --- |
| Charlie Simpson | Marcus Muzopappa |
| Annie Culver | Elexa Hanner |
| Jimmy Thompson | Dionysius Akeem |
| Ira Lewis | Nickolas Page |
| Madge Evans | Jamaica Johnson |
| Joe Bibb/Chris Thompson | Matt Southers Jr. |
| Frank/Clem Thompson | Boykin Anthony |
| William Taylor/Peter | Ryan Bergman |
The Double V runs about two hours including one intermission.
Time: 1942 and later
Settings: The Pittsburgh Courier newsroom. Jimmy Thompson's home in Wichita, Kansas. The Cessna factory in Wichita.
For More Information
Lean more about the Double V Campaign from these sources: National World War II Museum, Black Past, Smithsonian National Museum of African American History & Culture.
Read Jimmy Thompson's actual letter that started the campaign (PDF).
Learn more about the Pittsburgh Courier, about Wilbert L. Holloway (the artist who created the Double V logo), or the life of Jimmy Thompson.
About the cast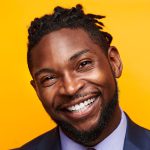 Dionysius Akeem (Jimmy Thompson) is proud to work with Pittsburgh Playwrights Theatre again, having last performed on their stage in his debut professional performance in Where I First Saw The Light as part of their Theatre Festival in Black and White. Dionysius studied acting for theatre and film at CCAC South Campus and has since worked professionally as a member of the Screen Actors Guild on several commercials, TV shows and films such as Faith under Fire, Gone, An American Pickle, and most recently American Rust. In 2016 Dionysius worked personally alongside Denzel Washington and the cast of Fences as an understudy during their rehearsals for the film. Today he continues to work with Docherty Talent Agency pursuing a professional career as a performer.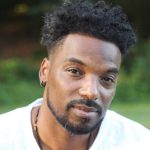 Boykin Anthony (Frank/Clem Thompson) is a native of Pittsburgh PA. He started his acting career with Kuntu Repertory Theater, under the tutelage of Dr. Lillie. He performed in such plays as Good Black Don't Crack, Journey of the Spirits, and Among the Best: The Pittsburgh Crawfords and The Homestead Grays. He would later go on to work with other theater companies, like Pittsburgh Playwrights (Ubuntu Holiday), New Horizons (Detroit 67), Damascus (Wine in the Wilderness), and Prime Stage (A Lesson Before Dying). He's also done a lot of film, television, commercial, and voice over work, and is currently the new voice of Sheetz. He was formerly known as LaMar Darnell Fields.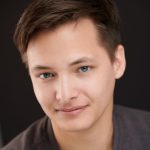 Ryan Bergman (William Taylor/Peter) is immeasurably grateful to return to the stage and can think of no better way than by making his Pittsburgh Playwrights debut! Recent credits include The Sound of Music (Pittsburgh Musical Theater), A Few Good Men (Pittsburgh Public Theater), Richard III (Steel City Shakespeare), Of Mice and Men (Prime Stage Theatre). Thank you for continuing to support live theatre and all of the talented artists in our beloved city.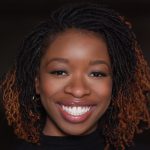 Elexa Hanner (Annie Culver) is a Pittsburgh veteran who is proudly representing The School Of Theater of Penn State University as a Musical Theatre alum (MT 21'). She is grateful for the team she has been a part of, for they have all worked so hard to make this production successful and bright. The Double V is such a great show to present to the people of today. Credits include: Tick, Tick…Boom! (Susan); The Lucky Boy (MC Gramma); Caroline, Or Change (Washing Machine); Cabaret (Fraulein Schneider); and To Kill a Mockingbird (Helen, U/S Calpurnia). Thanks and Love to: God, Dad, Sisters, Penn State University, and Mark Clayton Southers!! Web: elexahanner.com/ IG: elexawithane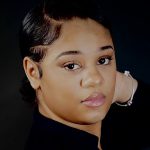 Jamaica Johnson (Madge Evans) is a performer, writer and spoken word artist from Pittsburgh's Hill District. She placed in the annual August Wilson Monologue Competition twice and continues to use the lessons learned from the competition in each project. Jamaica has always had DEEP love and appreciation, as well as connection, for August Wilson's work. She's a faithful performer of August Wilson's work, having performed and made appearances at over 20 events.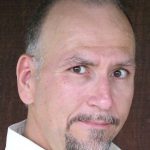 Marcus Muzopappa (Charlie Simpsom) has been performing, set/sound designing and directing with The Old Schoolhouse Players since 1994. He has also worked with other area theaters including Prime Stage, Little Lake, South Park, Stage 62, Rage of the Stage, Comtra, Olin Fine Arts Center, The Baldwin Players, and The State Theatre Centre in Uniontown. He is a proud recipient of the Donna Award for Best Actor in the '05 Pgh. New Works Festival production of Breakfast With Willie. Film credits include: Chris in Tom Dixon's The Korean, Johanas Decker in Simon Barracchini's Mason series, and Edward Pigford in Silent Tales for Carnegie Screenwriters. He first performed for Pittsburgh Playwrights Theatre in 2006 as Uncle Jerome in Stain, the Colonel in Corps Values, Admiral DuPont & Pres. Lincoln in Legend of the Black Mariner, and Officer Mulholland in 2012's The Gammage Project (in association with Pittsburgh Repertory Theatre), and most recently, Gem of the Ocean in 2019. Marcus is a retired Rural Letter Carrier, living near Burgettstown, PA.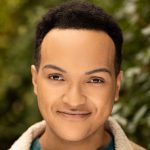 Nickolas Page (Ira Lewis) is an experienced actor who has trained for over 9 years. Most recently he could be found playing Captain George in New Horizon Theatre's production of The Green Book. He has also performed as Dr. Bennett Omalu in The Mike Webster Story and in numerous short films shot around the Pittsburgh area.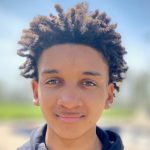 Matt Southers Jr. (Joe Bibb/Chris Thompson) is an eager kid from Pittsburgh PA who acquired a love for acting early on by helping out at his uncle's theatre. This interest led to Matt auditioning and landing his first principal role on Netflix's Mindhunter Season 2. He has since attended acting classes, been in three one-act plays, learned hip hop & ballroom dancing while also becoming a deejay.
Crew
| | |
| --- | --- |
| Playwright | Carole Eglash-Kosoff |
| Director | Mani Bahia |
| Production Manager | Mark Clayton Southers |
| Stage Manager | Shanita Bivins |
| Sound Designer | Ben Cain |
| Lighting Designer | Max Lasky |
| Costume Designer | Kim Brown |
| Set Design & Construction | Diane Melchitzky |
| Stage Construction Assistant | Justin Redden |
| Scenic Painter | Diane Melchitzky |
| Sound Technician | Shanita Bivins |
| Lighting Tech | Ashley Southers |
| Props | Austin Sills |
| Crew | Kaleb Delopre |
Crew Biographies
Playwright | Carole Eglash-Kosoff is a novelist, playwright, and documentary film maker. She lives and writes in Valley Village, California. She graduated from UCLA and pursued a successful business career. Her husband died in 2006. Since then she has been teaching, writing, and traveling to more than eighty countries. She also established the CEK Foundation to help graduating students and needy families. She has published six novels, written and produced four stage plays, including the Ovation Award-winning musical When Jazz Had the Blues, and two documentary films. www.caroleeglashkosoff.com
Production Manager & Producing Artistic Director | Mark Clayton Southers and his family of five reside in Pittsburgh's historic Hill District. He is an award-winning playwright, photographer, scenic designer, theatrical producer and stage director. He is the founder and producing Artistic Director of the Pittsburgh Playwrights Theatre Company where he has produced well over 150 full-length and one-act plays, including August Wilson's complete ten-play American Century Cycle. Mr. Southers is a published poet and playwright as well. His play Ma Noah was the recipient of the 2004 Theodore Ward prize at Columbia College, Chicago. His poem play Angry Black Man Poetry aka End Angered Species had a successful run at Teatr Śląski in Katowice, Poland in 2009. His play Miss Julie, Clarissa and John was featured at the 2017 National Black Theatre Festival and also had a three week run at the 2017 Edinburgh Festival Fringe in Scotland. He was the Artistic Director for the 2016 year-long August Wilson Festival at Short North Stage in Columbus Ohio. Mark is a member of the Dramatists Guild of America, a board member of the August Wilson House and the former Artistic Director of the August Wilson Center in Pittsburgh PA. www.markclaytonsouthers.com
Stage Manager | Shanita Bivins has stage managed three August Wilson plays (Ma Rainey's Black Bottom, Seven Guitars and King Hedley II) and is happy to be back, working on this Pittsburgh premiere. Shanita is Pittsburgh born and raised, and grew up on the Northside. After spending the last few years on and behind the stage, she has learned so much and gained much-appreciated experience. Following this production, she will be continuing her passions of acting, producing, and stage managing.
Sound Designer | Ben Cain is an actor and sound designer. He is a huge fan and family member of PPTCO who is always honored to work with this company and Mark Southers. As an actor he can be seen on Bel-Air on Peacock, Long Slow Exhale on Spectrum/BET and coming in June to Lifetime in Buried in Barstow. Doing sound design is a passion that has grown over the years and he looks forward to doing more.
Lighting Designer | Max Lasky
Costume Design | Kim Brown holds MFA and BS degrees from Ohio University, Athens, Ohio. She is the founder and president of Spotlight Costumes in Pittsburgh's West End Village. Kim is pleased to be working with director Mani Bahia and the fine cast of The Double V. Kim is the resident costume designer for Lincoln Park Performing Arts Center in Midland where she teaches costume design and theatrical makeup for the charter school. Her work has been seen nationally (replacement costumes for Disney's The Lion King Gazelle Tour as well as numerous professional and amateur theaters and opera companies) and locally with Prime Stage, Kinetic Theatre, Front Porch Theatricals, Pittsburgh Musical Theater, Duquesne University's Red Masquers, Throughline Theatre Company, City Theatre, Pittsburgh Children's Museum, the Gateway Clipper and Kennywood Park. Thank you for supporting live theater and enjoy the show!
Set Design and Construction, Scenic Painter | Diane Melchitzky has designed and built Pittsburgh Playwrights sets since our 2003 debut. She worked as a carpenter on the movie Fences directed by Denzel Washington. Notable projects include set design for Gateway High School and various exhibits at the Clemente Museum and the August Wilson Center.

Lighting Technician | Ashley Southers is a D.I.A.P. (Do-it-all-person) in training at the Pittsburgh Playwrights Theatre Company. She has worked in the box office, as a lighting tech, costume assistant, house manager, stage manager, assistant stage manager as well as directed for the Theatre Festival in Black & White.
PPTCO Staff and Board
See our staff and board members here.
Sponsors
Pittsburgh Playwrights Theatre Company thanks the following for supporting our season of plays and special projects:
Allegheny Regional Asset District
Bloomberg Philanthropies
The Heinz Endowments
Advancing Black Arts in Pittsburgh
The Opportunity Fund
Pennsylvania Council on the Arts
The Pittsburgh Foundation
Richard King Mellon Foundation
Eden Hall Foundation
We also thank our donors! Click for a complete list, and learn how to become a PPTCO donor.
Double V Design by Wilbert Lewis Holloway