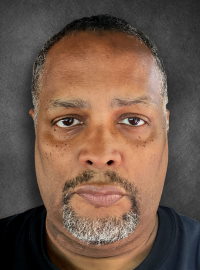 Written and Directed
By Mark Clayton Southers
March 2021
When the newly-formed Forensic Science Channel interviews Forensic Pathologist Dr. Cyril Wecht, not only does he provide detailed insight into some of America's most brutal and provocative cases, but new information emerges centered around murders that very rarely if ever make the headlines.
Our March 2021 production, Cyril, is a world premiere, with a cast of four that includes world-renowned forensic pathologist Dr. Cyril Wecht as himself.
This production will feature both online and in-person ticketing options. A very limited number of in-person tickets will be sold (if conditions at production time permit), and then each filmed production will be available for online viewing. Tickets for online viewing will be available in January 2021. Specific dates and details on in-person tickets will be announced later. Read more about how our online season will work.
Online tickets for each show are $25, and a full season online subscription to all five plays this season is $99. You only need to purchase one ticket per household. You can donate now to support our new season.